Chelsie Giles wins silver in Antalya Grand Prix in Turkey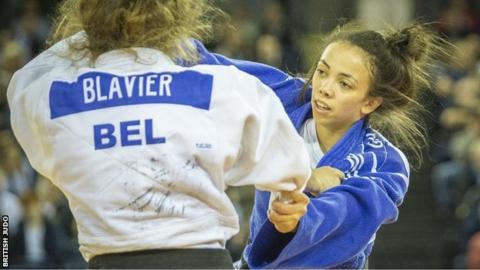 Britain's Chelsie Giles won her first Grand Prix medal with silver on the opening day in Antalya in Turkey.
The 21-year-old lost to Kosovo's Distria Krasniqi, ranked fifth in the world, after beating two of the world's top 20 to reach the -52kg final.
"I am really happy," said world number 49 Giles.
"I beat two players in the world's top 20 and this will give me more confidence going forward at senior-level ranking events."
Coach Kate Howey said: "Chelsie fought really well. She showed real composure throughout the competition and believed in herself to be at this level."