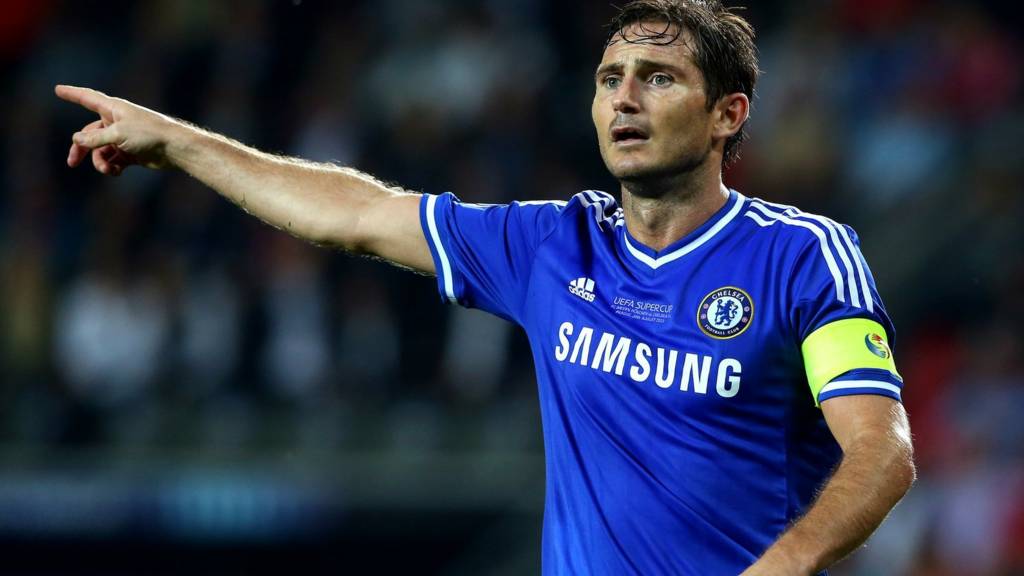 Sportsday - Monday 4 August as it happened
That's all for Sportsday live. Thanks for your company. The service resumes at 08:00 BST tomorrow.

Munari is a Hornet

Football

Watford announce the signing of midfielder Gianni Munari from Parma on a season-long loan.

The 31-year-old has represented 10 Italian sides, with his longest stint at Lecce between 2007 and 2011.

Liverpool step up Lavezzi chase

Football

Liverpool are still waiting for some of the funds from their sale of Luis Suarez, 27, to Barcelona in order to step up their chase of Paris-St Germain forward Ezequiel Lavezzi, 29, reports the Daily Express.

Raikkonen retains faith in Ferrari

Formula 1

Kimi Raikkonen retains faith in his ability, despite struggling following his move to Ferrari from Lotus while Ferrari hope signs of improvement in their car are enough to persuade driver Fernando Alonso to stay.

Read more about those stories and more in today's F1 gossip column.

Mutch the man for QPR

Football

Queens Park Rangers are closing in on the signing of Jordon Mutch from Cardiff City for a fee of close to £6m.

BBC Sport understands the 22-year-old will undergo a medical on Tuesday and will follow Stephen Caulker in moving from relegated Cardiff to Loftus Road.

Ex-Greece coach Santos banned

Football

Former Greece coach Fernando Santos has been banned for eight competitive international matches after he was sent off at the end of the World Cup match against Costa Rica.

Governing body Fifa said Santos, who left his role after Greece lost to Costa Rica on penalties as his contract expired at the end of the tournament, had been guilty of "several acts of unsporting conduct towards the match officials."

The summer transfer window is open until 23:00 BST on 1 September and you can keep up with all the latest transfers with this handy page, which details each transfer, the fee and the date of completion.

Biggest British signing so far: Alexis Sanchez - Barcelona to Arsenal for about £35m.

Busiest clubs this summer: Shrewsbury Town and Crawley Town have signed 16 players.

Busiest Premier League clubs: Newcastle have signed seven players.

Liverpool striker Daniel Sturridge on Twitter: Can't wait to watch the boys tonight. Gutted not to play @LFC vs Mufc is always a great game. Never a friendly. Who's staying up?

Liverpool play Manchester United in the International Champions Cup in Miami later today.

Here are the top three global gossip entries from today's column.

Tottenham are lining up 33-year-old Cameroon forward Samuel Eto'o, who is a free agent after leaving Chelsea reports Tuttosport (in Italian).

Liverpool are on the verge of signing Alberto Moreno after striking a £16m deal with Sevilla for the 22 year-old Spanish defender reports AS.com (in Spanish).

Midfielder Marco Reus, 25, who had been linked with Bayern Munich and Liverpool, will remain at Borussia Dortmund for another season, reports L'Equipe (in French).

Get involved

#bbcsportsday

Tom Smith: Brentford to be Championship surprise package. Great signings, young team and classy management team.

Matt Nichols: Wimbledon have a shout. Neal Ardley made good signings and addressed last year's lack of firepower with Akinfenwa and Tubbs.

Which Scottish or Football League sides will prosper this season? Tweet #bbcsportsday or text 81111.

Storey leads British team for worlds

Road Cycling

Dame Sarah Storey will lead a five-rider British squad to the UCI Para-cycling Road World Championships in the United States later this month.

The 11-time Paralympic champion returns to road racing at world level in following the birth of daughter Louisa last year. The championships, which take place in Greenville, South Carolina, start on 28 August.

Women's World Cup

Rugby Union

The second round of matches at the Women's Rugby World Cup will be played on Tuesday, when England will meet Spain.

England have finished runners-up on the last three occasions and opened their 2014 tournament with a 65-3 win over Samoa on Friday.

Hooker Emma Croker has been talking to BBC Radio 4's Woman's Hour and said morale in the camp was great, adding: "We're in the best position we've ever been in. We had a lot more time together as a squad, we're a lot more experienced and we're very focused."

Arsenal make £23.9m Carvalho bid

Football

Arsenal submit a £23.9m bid for 22-year-old Sporting Lisbon midfielder William Carvalho, who has also been linked with Manchester City and Manchester United, reports London's Evening Standard.

Check out the second edition of today's gossip column here.

Harlequins name Marler captain

Rugby Union

Harlequins name Joe Marler as the club's new captain, taking over from Chris Robshaw, who has captained the club for the last four seasons.

Director of tugby Conor O'Shea says: "Chris is a massively influential player and person within the group and will bring his own personality and style to the role, with the full backing of the entire squad and management."

Finn extends Middlesex stay

Cricket

England bowler Steve Finn signs a new three-year contract with Middlesex.

The 25-year-old was recalled by England yesterday, with his last Test match coming in July of 2013 against Australia.

Carney charged for throw

Rugby League

Castleford wing Justin Carney could miss his side's Tetley's Challenge Cup semi-final with Widnes on Sunday after being charged by the Rugby Football League's Match Review Panel.

Carney, 26, has been accused of making a Grade B dangerous throw on London centre Thomas Minns in the Tigers' 64-18 victory over the Broncos.

Get involved

#bbcsportsday

As the first Football League and Scottish action of the season draws closer as the weekend nears, we are asking you which teams will shine this year?

Tweet us on #bbcsportsday or text 81111.

Chris: Think it's going to be a long season for Fulham fans, money doesn't guarantee a return to the premier league, hoping derby can build on last season and finally get back where they belong!

Luke in Essex: Grimsby have been stuck in the conference far too long. This is the year that changes, no messing around with the playoffs. Automatic promotion! Ross Hannah to lead Grimsby back to where they belong!

Revenue change in Spain possible

Football

Spanish clubs have moved closer to adopting a similar television rights model as the Premier League, Barcelona president Josep Maria Bartomeu tells The Times.

At present, La Liga sides negotiate their own TV deals, unlike the collective approach undertaken by the Premier League which sees TV revenue distributed more evenly.

"Barcelona and Madrid sell individually and we negotiate with a lot of success," says Bartomeu. "That helps us to have as many of the best players in the world as possible. But we know the problem: the Premier League is very competitive."

England announce West Indies 2015 fixtures

Cricket

England will play Test cricket at the Sir Vivian Richards Stadium in Antigua next year for the first time since the abandoned game in 2009.

Just 10 balls were bowled by West Indies in that Test before it was abandoned because of an unsafe outfield caused by excess sand.

The venue will now play home to the first of three Tests against England on 13 April 2015 followed by the tourists' maiden Test in Grenada and a series-ending trip to Barbados.

Man City to pay all of Lampard's wages

Football

Manchester City will pay all of Frank Lampard's wages during his loan spell with the club, amid suggestions they are using the deal to bypass Uefa's Financial Fair Play regulations.

Lampard, 36, signed on a free for New York City last month - who are part-owned by Manchester City - and with the MLS season not starting until March he will spend the next six months at City.

Arsenal boss Arsene Wenger questioned whether the move was designed to "get round" FFP rules - which Manchester City failed to meet last season.

Rio 2016 "cannot be last minute"

2016 Rio Olympics

Rio 2016 organisers say they cannot afford to leave preparations for the Olympics and Paralympics to the last minute, as was arguably the case with the 2014 World Cup.

"The work we do impacts on a lot of people," says Rio 2016 communications director Mario Andrada. "They cannot wait until a week before the Games open.

"Although we would love to do everything in the last minute we cannot afford this luxury."

Trent Bridge warned over "poor" pitch

Cricket

Trent Bridge has been given an official warning by the International Cricket Council after its pitch was rated 'poor' after last month's first Test between England and India.

The match referee David Boon reported the surface after the game ended in a high-scoring draw.

A ICC statement said: "The ICC observed that the pitch did not provide a fair contest between bat and ball throughout, and concluded that the pitch prepared for the match was of an unacceptable standard for Test cricket."

McIlroy in buoyant mood

Golf

Rory McIlroy says he is in the best mental condition of his career as he chases a third win on the spin and a second major of the season at this weekend's PGA Championship.

The 25-year-old, crowned Open Champion last month, lifted the WGC Bridgestone Invitational on Sunday ahead of the final major of the season at Valhalla.

"It was the most comfortable I've ever felt trying to close out a golf tournament," he says.

"When I say mentally it's the best I've ever been, I didn't get ahead of myself. I didn't start to think about my score. I didn't think about where I was in the tournament. I just kept playing my shot after shot after shot."

Irvine confident over Gamboa permit

Football

West Brom boss Alan Irvine is confident of winning a Football Association work permit appeal hearing for Costa Rica international Cristian Gamboa.

The 24-year-old has already agreed personal terms and passed a medical, but his move from Rosenborg is delayed after failing the criteria for a permit.

He falls just short of appearing in 75% of his country's games over the last two years.

But Irvine says: "We're not in control, it's out of our hands, but I think it would be amazing if we didn't get this one over the line."

Naismith's helping hand

Football

Forward Steven Naismith reveals he has bought tickets for Everton home matches which will be handed out to unemployed supporters on Merseyside.

The Scot, who says he has seen how people struggle to find work through no fault of their own in his home city of Glasgow, has asked the Job entre to give the tickets to those "trying hard to find employment."

"I thought this might be a small gesture to help those in that situation to enjoy a day out at one of our league matches. Hopefully it can bring some joy to many people," says Naismith, 27.

World War One centenary

Football

Earlier we brought you news of Portsmouth's tribute to local soldiers who lost their lives in World War One.

Pompey's new strip includes the names of the 'Pompey Pals' - officially the 14th and 15th battalions of the Hampshire Regiment - who recruited heavily at Fratton Park and the club have released this image of the detailed stitching.

As the first Football League and Scottish action of the season draws closer as the weekend nears, we are asking you which teams will shine this year?

Tweet us on #bbcsportsday or text 81111.

Fred Holker: All eyes on Fulham's £11m man Ross McCormack. Fulham's promotion bid could well depend on him.

John McEnerney: After seeing St Johnstone in Europe last week, they might push Celtic if they can get it together. Need an experienced player.

Female coach Diacre set for opener

Football

Corinne Diacre, the only female coach of a men's professional team in a major European country, takes charge of Clermont Foot today.

Diacre, 40, was appointed in June on a two-year deal and leads the French second division team against Brest.

"All this interest is over the top with regards to my presence," Diacre says. "I'd like to concentrate on Clermont."

Saints undergo testing

Football

Southampton's players are seemingly being put through a number of tests today.

The club have tweeted a series of images and videos showing the likes of new signing Dusan Tadic (pictured) running on treadmills and being measured by an army of people in white coats.

Saints start their season at Liverpool on 17 August.

England women's cricketers Kate Cross and Danielle Hazell will be at BBC Sport later today answering your questions.

The pair have both been named in the England squad for next month's one-day and Twenty20 series with India and South Africa.

Post your questions on Facebook and we will get the best answered for you.

Aguero ready for new campaign

Manchester City's Sergio Aguero tweets: Already in Manchester to meet my team-mates once more and eager to start a new Manchester City season!

Aguero was given an extended summer break because of Argentina's run to the World Cup final.

Danish defender joins Shrimpers

Football

Southend United sign Danish central defender Mads Ibenfeldt on a one-year deal, with the option of a second year.

Ibenfeldt, 29, impressed in pre-season friendlies against Ipswich and QPR and played for Danish first division side Akandemisk last season.

Carroll back in England

Football

Notts County sign former Manchester United goalkeeper Roy Carroll.

The 36-year-old Northern Ireland international, a free agent after leaving Greek champions Olympiakos, has put pen to paper on a one-year contract with the League One club.

Winning makes it easy

Golf

Geoff Ogilvy ended a four-year wait for a PGA Tour victory at the Barracuda Championship on Sunday and has shed some light on his struggles for form in recent years.

The Australian penned an article for Golf Australia shortly before his win in Nevada and highlighted the contrast between struggling golfers and successful players.

"I can go into the locker room at almost any tournament and observe the varying levels of stress in players," writes Ogilvy, 37. "Those playing well are cruising along, calling their private jets to take them to the next tournament. The guys who are struggling are looking miserable and kicking things across the room."

Sierra Leone athletes to return home

Glasgow 2014

Richard Conway

BBC Radio 5 live sports news correspondent

Sierra Leone's Commonwealth Games chef de mission Unisa Deen Kargbo says he expects all his athletes to now leave the UK this week.

Kargbo had indicated last week that up to 30 members of Sierra Leone's delegation were considering staying in Britain given the outbreak of the Ebola virus in west Africa.

But she said: "I have a mandate back home for everyone to return after the Games."

Kargbo also confirmed that Mohamed Tholley, a Sierra Leone cyclist who he claimed was missing last week, is expected to meet the team in London tomorrow and return to his country.

Manchester United striker Robin van Persie tweets: "Back in training today after a short break. Looking forward to the new season sooo much!! Hope you all feeling the same."

We are all feeling the same Robin but your manager is not overly confident you will be ready for the start of the campaign.

Asked if Van Persie, 31, will be fit to face Valencia in a friendly four days before United's Premier League opener against Swansea, Louis van Gaal said: 'I'm sure he won't play in those games. He has to train. I'm sorry, but when you have three weeks' holiday you need training sessions, not a game."

Get involved

#bbcsportsday

The Football League and Scottish leagues get started this weekend, so who will be the standout teams? Tweet us on #bbcsportsday or text on 81111.

Guy Janaway: I can see Exeter City being relegated. Many of their players have left. Also been losing all their pre-season games.

Andrew Priestley: I have a feeling that Aberdeen are going to seriously challenge Celtic for the SPL title this season. It would be great to see.

We would love to be able to bring you huge stories of multi-million pound transfer deals taking place this lunchtime but, as things stand, it is quiet.

In recent weeks though, the big activity has taken place in the afternoon so stick with us. Could Spurs wrap up Musacchio? Will Liverpool finalise Manquillo?

If you are just joining us, then thanks for doing so and feel free to get involved with our debate.

Madejski happy with prospective new owners

Football

Reading chairman Sir John Madejski believes he has found the right people to take over the Championship club.

"I have great hopes and as far as I am concerned this is the best we can do by a mile," Madejski tells BBC South Today.

Madejski adds the new shareholders have "extremely deep pockets" and hopes if the deal goes through soon they will be able to sign new players ahead of the transfer deadline.

Last week the Royals announced a "partnership" with a Thai consortium led by 76-year-old businesswoman Khunying Sasima Srivikorn.

Welcome to the Real world

Football

Real Madrid's latest recruit - Keylor Navas - arrives in the Spanish capital.

The 27-year-old goalkeeper, who starred for Costa Rica at the World Cup, moves from Levante and has signed a six-year contract.

The media attention has intensified and he hasn't even got out of the car.

Get involved

#bbcsportsday

Kathryn Bate: Plymouth Argyle to get promoted with Rueben Reid top goalscorer. Jason Banton to shine too. Been in League Two far too long.

Tyler Gilson: I like the signings West Ham are in for. Young and talented. Rather than QPR going for players at the end of their careers.

Charlie in Lincoln: Watford will be the stand out team in the Championship. With Vydra back and Cassetti gone, they have the perfect team.

The Football League starts on Friday while proceedings get under way in Scotland on Saturday so we want to know which teams you think will set their respective leagues alight - and, crucially, why?

Get in touch via #bbcsportsday, text us on 81111 or have your say on the BBC Sport Facebook and Google+ pages.

Probe into death of Pantani reopened

Cycling

Italian prosecutors reopen an investigation into the death of cyclist Marco Pantani after his family presented evidence contending the former Tour de France winner was murdered.

Pantani, who won both the Giro d'Italia and Tour de France in 1998, was found dead in a Rimini hotel room in 2004. A coroner ruled he died from an overdose of cocaine.

His mother, Tonina Pantani, has always claimed her son was murdered.

BHA chief executive to leave in 2015

"Paul Bittar's departure will be widely seen as a blow for British racing. The laid-back Australian helped modernise the BHA, has a genuine passion for the sport and was a world away from the blazer brigade who once ruled racing.

"He helped oversee safety changes, two major doping investigations and introduced stricter rules on drugs. While some critics believe the Godolphin inquiry could have been more transparent, he skilfully trod the difficult line between promoting the sport and regulating it."

Lambert plans Vlaar talks

Football

Aston Villa manager Paul Lambert is planning on holding talks with captain Ron Vlaar after their opening Premier League game against Stoke on 16 August, in a bid to resolve the defender's future.

"Ron's got another year still to go on his contract - it's not as if he's at the end of it," says Lambert.

"Once we get back I'll sit with him - we'll have a bit more time - but he loves it at Villa, that's well known."

Australia to deliver 'best' Games

Commonwealth Games

Australia has promised to build on the "standout" Glasgow 2014 and deliver the "best" Commonwealth Games.

Jann Stuckey, the minister for the next Games on Australia's Gold Coast in April 2018, also believes the event will "continue for a long time".

"The Gold Coast won't be the beginning of the end - it will be a reinvigoration," said Stuckey.

Hearts players remembered

World War One Centenary

Sixteen players from Hearts FC joined up in the World War One effort, most of them enlisting in the 16th Battalion of Royal Scots, the oldest infantry regiment in the Army.

BBC Radio 5 live's Nicky Campbell went to Tynecastle to meet Jack Alexander - director at McCrae's Battalion Trust.

Get involved

#bbcsportsday

The Football League starts on Friday with Blackburn hosting Cardiff in the Championship while proceedings get under way in Scotland on Saturday.

So we want to know which teams you think will set their respective leagues alight - and, crucially, why?

Get in touch via #bbcsportsday, text us on 81111 or have your say on the BBC Sport Facebook and Google+ pages.

Kaboul set for Italy exit

Football

Tottenham open negotiations with Lazio over a deal to sell defender Younes Kaboul as they look to make room in their squad for the imminent arrival of Mateo Musacchio for £17m, reports London's Evening Standard.

Chelsea and Man Utd miss out on target

Football

Manchester United and Chelsea have been left disappointed as one of their key transfer targets has opted to stay in Spain, reports the Daily Star.

Atletico Madrid's Joao Miranda was reportedly unsettled at the Spanish champions after their sale of key players this summer, but the acquisitions of Antoine Griezmann and Mario Mandzukic have convinced the 29-year-old to stay.

Sunderland chase Man City midfielder

Football

Manchester City midfielder Jack Rodwell, 23, will hold talks with Sunderland today over a permanent switch to the Stadium of Light, reports the Daily Mail. Rodwell, who signed from Everton in the summer of 2012, is reported to be valued at £10m by City.

Change at top of BHA

Horse Racing

The chief executive of the British Horseracing Authority, Paul Bittar, is to leave the organisation in early 2015.

In his three years in the role to date, the Australian has overseen the Godolphin doping inquiry and significant changes to the Grand National.

The BHA announced he will be involved in the recruitment of his successor.

Two gold medals at Euro champs

Swimming

Great Britain's Ellie Simmonds and Susie Rodgers win gold medals on the first day of the IPC Swimming European Championships in Eindhoven.

Paralympic and world champion Simmonds took the 400m freestyle S6 title in five minutes 28.31 seconds, and Rodgers won the 400m freestyle S7 in 5:22.74.

Their Great Britain team-mate Amy Marren won silver in the women's 50m freestyle S9.

Murray up in world rankings

Tennis

Britain's Andy Murray, who will play in this week's Rogers Cup in Toronto, has moved up one place to ninth in the latest world rankings.

Serbia's Novak Djokovic remains on top, 460 points clear of Spaniard Rafael Nadal in second with Roger Federer of Switzerland 6,600 further adrift in third.

West Ham player to leave prison

Football

West Ham United's Ravel Morrison is granted bail and will be released from prison, reports the Manchester Evening news.

The 21-year-old midfielder was kept in custody after being charged with two counts of common assault following his arrest on 27 July.

The charges relate to his ex-girlfriend Reah Mansoor, 19, and her mother, 39-year-old Parveen Mansoor.

Magpies in double Forest swoop

Football

Newcastle United are close to signing Nottingham Forest duo Karl Darlow and Jamaal Lascelles, reports the Newcastle Chronicle.

The Magpies, who have already signed seven players this summer, will loan defender Lascelles, 20, and goalkeeper Darlow, 23, back to Forest.

Italian legend to play on

Football

Former Juventus forward Alessandro Del Piero dismisses speculation that he will retire and insists he wants to carry on playing for at least one more season.

The 39-year-old completed a two-year spell in Australia with Sydney, playing his last competitive match in April, but will return to captain them in the A-League All Stars clash with Juventus on Sunday.

"I'm in good shape to play on again, to play for one more year," he says. "And this is my idea."

World War One Centenary

Football

Watford remember the club's 12 ex-players who served their country in World War One with an away kit which is based on the colours used in 1914.

Read more on sporting stories of bravery a century on from the start of the war.

There is also a special programme - First World War and Sport - on BBC Radio 5 live from 19:30-20:30 BST today.

Pre-season tests will bode well - Johnson

Football

Liverpool defender Glen Johnson says the high quality of the Reds' opponents during pre-season will prove a benefit in the long term.

"When you're at a top club, you need to be playing the best teams because they're the ones you're going to be fighting with throughout the season," he tells LFCTour.com. "It has been a fantastic pre-season."

Liverpool play Manchester United in the International Champions Cup final later on Monday at the Sun Life Stadium in Miami.

Reds will tie up full-back deal

Football

Atletico Madrid right-back Javier Manquillo will undergo a medical at Liverpool today ahead of a season-long loan move, reports the Daily Star.

The 20-year-old will rival Glen Johnson and Jon Flanagan for a starting place and the Reds have ensured the deal offers the chance to make the move permanent for about £5m next summer.

Derby County confirm the signing of Blackburn Rovers striker Leon Best, 27, on a season-long loan deal.

Head coach Steve McClaren said: He is a player with Premier League and Championship experience, knows how to score goals and he will provide a different option in our attacking armoury."

Rory McIlroy will start as outright favourite for this week's PGA Championship and he will not be short of a bob or two for his stay in Valhalla.

The 25-year-old's win at the WGC Bridgestone Invitational yesterday quickly followed his success at the Open Championship and sets him up for the final major of the season.

American golfer Steven Fox (left), 23, has tweeted: "Rory has made $3.2 million his past two starts... I've made $6,200 hahaha."

Crossley is a Tiger

Rugby League

Castleford Tigers sign Featherstone Rovers prop Steve Crossley on a two-year deal.

The 24-year-old former Bradford Bulls and Dewsbury Rams man will join Daryl Powell's side for the 2015 season.

Watch as Australian athlete Genevieve LaCaze (pictured), who finished fifth in the 3,000m steeplechase, invades the stage during Kylie Minogue's performance at the 2014 Commonwealth Games closing ceremony.

The Australian was on stage for about a minute before being removed by security.

Oriol joins Tangerines

Football

Blackpool sign Spanish defender Joan Oriol from Osasuna subject to international clearance.

The 27-year-old left-back has agreed a one-year contract with the Championship club, with the option of a further 12 months.

No title for Arsenal - Graham

Football

The signing of Alexis Sanchez will not prove enough for Arsenal to win the Premier League title, says the club's former boss George Graham.

Arsene Wenger's £35m capture of the Chilean from Barcelona is the most expensive acquisition by an English club this summer.

"They have brought in real class in Sanchez, but they are going to need another finisher," Graham tells Talksport. "They need someone else to finish the wonderful chances they make. Arsenal will be challenging if they get another two or three players."

World War One centenary

Football

Portsmouth reveal that their new kit for the 2014-15 season will contain a tribute to local soldiers who lost their lives in World War One.

On the 100th anniversary of the war, the League Two side announce their new strip will contain the name of every member of the 'Pompey Pals' who fell in the conflict.

The Pompey Pals, officially the 14th and 15th battalions of the Hampshire Regiment, recruited heavily at Fratton Park.

Today marks the 100th anniversary of Britain's declaration of war on Germany.

It was at 23:00 on 4 August 1914 that Britain entered into one of the costliest conflicts in history, and the fighting continued until 11 November 1918.

BBC Sport recalls some notable stories - from whole sporting teams who joined the armed forces to a modern-day international inspired by his ancestors' wartime deeds. Read more here.

Andrew, Richhill, via text: Glasgow were been brilliant hosts of the Commonwealth Games. The enthusiasm of the general public and the passionate support of the fans at the venues was amazing, and was really what has made the Games great.

Jamie William Spoor on Facebook: Loved it all but Fragapane and Bolt's dance were the best for me!

Ruth Finkel on Facebook: Greg Rutherford dodging the official trying to shepherd him out of the stadium after the Long Jump qualifying!

What were your favourite moments of the Commonwealth Games? Let us know via #bbcsportsday, text us on 81111 or have your say on the BBC Sport Facebook and Google+ pages.

Man Utd futures to become clear

Football

Manchester United boss Louis van Gaal says he will meet with his players after their US tour to tell them whether they have a future at the club.

"You always have to give a chance to the player to make a transfer [to leave] when you see that his chances of playing are not high," he says.

"You have to say it in advance because 31 August is too late. I shall say to the players what I think after this tour."

Spurs to land £17m Argentina international

Football

Tottenham are closing in on a £17m defensive addition.

Villarreal centre-back Mateo Musacchio is the subject of advanced talks between the two clubs, with a five-year-deal on the table, according to the Daily Express.

Musacchio, 23, has won two caps for Argentina and moved to Spain in 2009 after starting his career at River Plate.

We've taken a look at the thrills, spills and more light-hearted moments of the Commonwealth Games at Glasgow 2014 in this video, which will require just two minutes and 25 seconds of your time.

It obviously includes the moment Prince Imran of Malaysia, the Commonwealth Games Federation president, struggled to open the Commonwealth baton at the opening ceremony.

What were your favourite moments? Let us know via #bbcsportsday, text us on 81111 or have your say on the BBC Sport Facebook and Google+ pages.

Rams complete Best deal

Football

Derby County are set to complete the signing of Leon Best from Blackburn Rovers today. The 27-year-old will join the club on a season-long loan.

Winning mentality returns to Old Trafford

Football

Midfielder Darren Fletcher believes Manchester United are regaining a "winning mentality", reports the Guardian.

The Scot adds that the team want to beat Liverpool in the International Champions Cup final later on Monday.

"It's Man United v Liverpool," he said, following United's 3-1 win over Real Madrid. "I know it's only pre-season and it's just a summer competition, but when United play Liverpool, it is always a big deal."

Loan move for Chelsea midfielder

Football

Chelsea midfielder Oriol Romeu joins German club Stuttgart on a season-long loan, following a similar deal last season with Valencia.

The 22-year-old moved to Chelsea from Barcelona in 2011 and has since made 33 appearances.

Hodgson in Aussie move

Rugby League

Hull KR hooker Josh Hodgson, 24, is to leave for Canberra Raiders at the end of the season after signing a two-year deal.

Rovers chairman Neil Hudgell said: "Whilst we are disappointed to lose a player of Josh's calibre, we fully understand his reasons for wanting to test himself in the NRL."

Athletics

Bolt shifts focus to 200m records

Multiple world and Olympic champion Usain Bolt says he will make the 200m his focus after the Commonwealth Games.

The 27-year-old 100m and 200m world record holder only competed in the 4x100m relay at Glasgow 2014, helping Jamaica to gold at Hampden Park.

"I think I've done enough in the 100," he told BBC Radio 5 live. "I know people want to see me run fast in the 100 but I love my 200 and I want to do something special for myself. So for me, my main aim is the 200."

Baroness Tanni Grey-Thompson has praised the para-sports programme at Glasgow 2014, but says some Commonwealth nations still "need to do more".

The 2014 Games included 22 para-sports medal events, more than any previous Commonwealth Games.

Here are a few more stories from today's football gossip column:

Tottenham manager Mauricio Pochettino is willing to use 25-year-old Belgian winger Nacer Chadli in his attempt to convince former club Southampton to sell £20m-rated French midfielder Morgan Schneiderlin, 24.Sun (subscription required)

West Ham manager Sam Allardyce is keen to take Manchester United winger Wilfried Zaha, 21, to Upton Park. Daily Mail

The Hammers also want Stoke striker Peter Crouch, 33, as a replacement for injured 25-year-old forward Andy Carroll.Daily Express

Tennis

Mauresmo in for long haul, says Murray

Britain's Andy Murray wants Amelie Mauresmo to remain as his coach for the "foreseeable future".

The Briton announced the link-up with the French former Wimbledon champion shortly before the grass-court season. But the partnership was thrown into doubt after Grigor Dimitrov defeated Murray in the Wimbledon quarter-finals.

"We've agreed to work together and I think from both sides we're willing to do what it takes to make it work long term," Murray, 27, said on Sunday.

Glasgow 2014

Memorable moments

Have you got two minutes and 30 seconds spare? If the answer is yes, why not watch this video of BBC Sport's most memorable moments from the 2014 Commonwealth Games in Glasgow.

Hosts Scotland finished fourth overall in the medals table with a record haul of 19 golds and a best-ever tally of 53, with England topping the medal table for the first time in 28 years.

Brunt hands women fitness boost

Cricket

Fast bowler Katherine Brunt returns to the England squad after injury for the one-day and Twenty20 series against India and South Africa over the next month.

Stableford win earns Ogilvy major spot

Golf

Australian Geoff Ogilvy secures a place in the US PGA Championship, which starts on Thursday, with victory at the Barracuda Championship, a Stableford-based event in Nevada.

The 37-year-old, who won the US Open in 2006, recorded 14 points on the final day to finish with 49 and win by five.

Under the modified system, players received eight points for an albatross, five for eagle, two for birdie, zero for par, minus one for bogey and minus three for double bogey or worse.

Rodgers scuppered Van Gaal Liverpool move

Football

Liverpool boss Brendan Rodgers stopped plans for Louis van Gaal to become sporting director of the club in 2012, reports the Liverpool Echo.

The paper claims that Van Gaal was interviewed following the sacking of Kenny Dalglish in May 2012.

However, plans for him potential becoming sporting director, with a young coach working below him, were shelved when Rodgers delivered his vision, which included a refusal to work with that structure.

Monday's football gossip column has been given a morning refresh. Here are the top three stories:

Liverpool manager Brendan Rodgers has ruled out AC Milan striker Mario Balotelli joining the Merseyside club after being linked with the 23-year-old Italy international. Daily Mirror

Manchester City are close to signing Porto's 23-year-old French defender Eliaquim Mangala in a deal worth about £32m. Manchester Evening News

Tottenham are close to agreeing a £17m deal for 23-year-old Villarreal and Argentina centre-back Mateo Musacchio. Times (subscription required)

Golf

Tiger Woods a doubt for US PGA

Tiger Woods was forced to withdraw from the WGC-Bridgestone Invitational in Ohio midway through his final round with a back injury.

Woods said the problem occurred playing his second shot from a difficult stance on the second hole, although he left the course on the ninth after his tee shot appeared to aggravate the injury.

The 38-year-old said: "I just jarred it and it has been spasming ever since." The injury leaves his participation in the US PGA later this week in doubt.

Glasgow 2014 has been hailed as "the standout Games in the history of the movement" by Commonwealth Games Federation chief executive Mike Hooper.

Scotland's Ross Murdoch stunned poster boy and compatriot Michael Jamieson to take gold in the 200m breaststroke, while Botswana's Nijel Amos beat world record holder and Olympic champion David Rudisha in the 800m.

English 16-year-old Claudia Fragapane claimed four gymnastics golds, while 13-year-old Erraid Davies' took a swimming bronze for Scotland.

What was your favourite moment of the Games? Let us know via #bbcsportsday, text us on 81111 or have your say on the BBC Sport Facebook and Google+ pages.

Wenger queries Lampard deal

Football

Arsenal manager Arsene Wenger has questioned Manchester City's signing of ex-Chelsea midfielder Frank Lampard.

The 36-year-old will join City on a six-month loan deal from Major League Soccer franchise New York City - one of three clubs affiliated to City.

Last season, City received sanctions on their squad after breaching Uefa's Financial Fair Play regulations. "Is it a way to get around the fair play? I don't know," said Wenger.

Lineker fed up with Fifa

Football

To begin, let's take a look at some of this morning's top stories:

Ex-England striker Gary Lineker says corruption allegations around Fifa are "nauseating" and has also criticised the role of its president Sepp Blatter.

Fifa is currently investigating claims of wrongdoing relating to the decision to award Qatar the 2022 World Cup.

"It makes you feel sick, the whole Fifa thing, the corruption at the top level is nauseating," said the BBC presenter. "Sepp Blatter has run it like a dictatorship for so long and he comes out with so much nonsense."

Morning all and a very warm welcome to Monday's edition of Sportsday Live.

After 11 days of action across 17 sports, Kylie Minogue starred at the closing ceremony as the 2014 Commonwealth Games in Glasgow drew to a close on Sunday evening.

England topped the medal table for the first time in 28 years while hosts Scotland finished fourth with a record haul of 19 golds. Wales surpassed their target of 27 and Northern Ireland delivered their biggest tally since 1986.

Today, we'll look back on the Games, bring you all the latest football transfer news from across the UK and Europe as well as breaking sports news so you don't miss a thing.