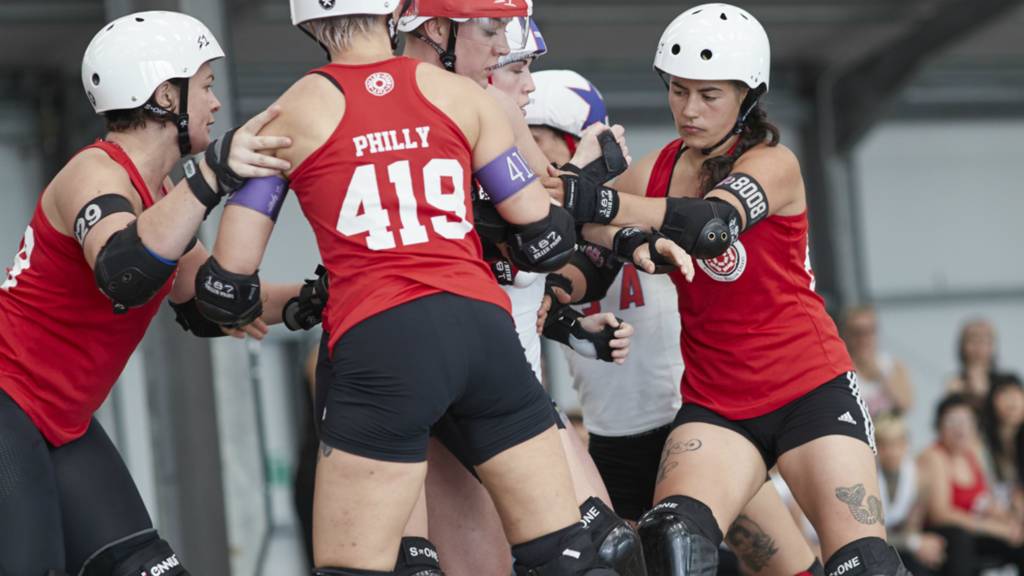 Relive the Roller Derby World Cup
Summary
USA beat Australia 187-146 to become World Champions
Canada beat England 173-147 to secure third place
Junior Exhibition: Team Dolphins 263-172 Team Kingfishers
Having finished as runners up in 2014, England will fight for third place in today's third place play-off.
BBC coverage
The Roller Derby World Cup
You can watch the final day of the World Cup on the BBC Sport website, app and on connected TVs to see who will be crowned 2018 World Cup winners.
Sunday 4 February
Finals day
15:30-21:00, Connected TV and online
What happened last time out?
Roller Derby World Cup 2014
England will be looking to gain revenge on home turf this time around. In 2014 they were beaten 219-105 by the hosts USA with Australia taking third place.
What is the Roller Derby World Cup
Two teams hurtle around an oval track in a bid to lap each other. They use brutal shoulder, hip and full body checks to knock the opposition off balance.
Women's teams from 38 countries, including Costa Rica, Russia, Iran, the Philippines and Korea (they have deliberately not specified North or South), will descend upon Manchester for the Roller Derby World Cup
What's your roller derby name?

To celebrate the Roller Derby World Cup in Manchester, we want to know what YOUR roller derby name would be.
One of the coolest things about roller derby is that every member of the team gets to pick their very own roller derby name.
Click here to see how you can find out your name.
Roller Derby is Europe's fastest growing female sport. It is a contact team sport played on quad roller skates and is played on a flat oval track by two teams. There are a handful of Roller Derby leagues in the USA that play banked track but in the UK only flat track is played.
Contact the UK Roller Derby Association to find a club near you.