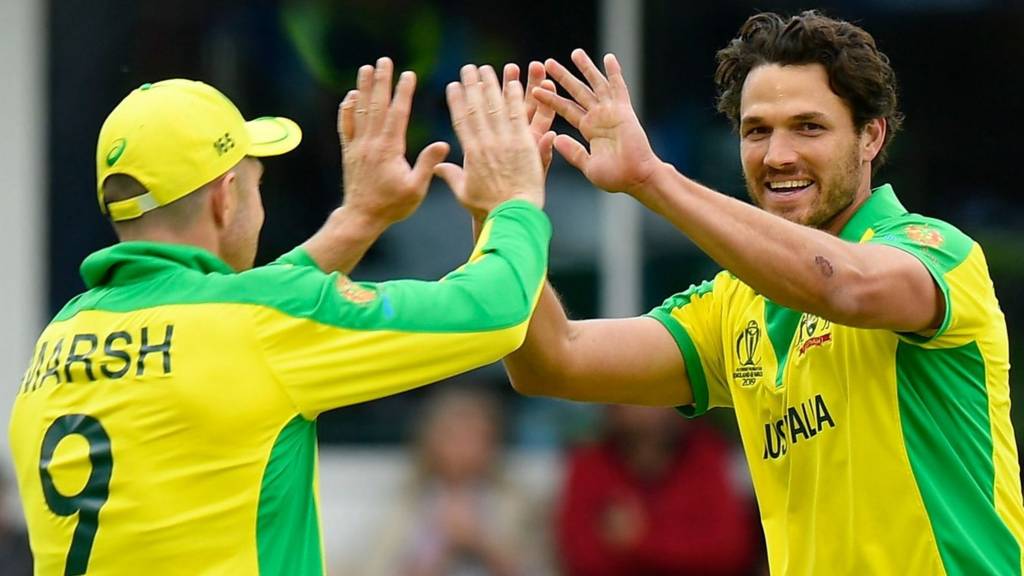 Relive the best of the action as Australia hold off Pakistan
The players are currently warming up in gloves, beanies and thermals.

The toss is coming up any minute now...

How to solve the rain problems?

There has been much conversation about the rain in recent days and what cricket can do to solve it.

No one likes seeing 'no result' in a World Cup game.

People have said a roof should be built over each of the grounds. I'm going to guess that's unlikely.

My suggestion is to settle the match with a game of indoor cricket in a local school sports hall.

Hit the back wall and it's four. Hit the wall without bouncing and it's six. Side walls are ones or twos... etc etc...

If you have any other ideas of how to solve the problem of no results then please get in touch. Arm wrestles, rock paper scissors... that kind of thing is acceptable but cricket-related ideas are better. Fire away!

So here is the all important weather forecast.

The south of England has been soaked in the last few days but this looks positive.

It may be currently warmer in Reykjavik but this suggests it should be dry today in Taunton.

Hopefully we will get a full game in.

Any meeting between these two cricketing powerhouses is special.

This one is key for this World Cup.

Australia need to get back on track after losing last time out to India.

Any momentum Pakistan may have gained from beating England last week was ruined by a wash out against Sri Lanka on Friday.

They could do with returning to winning ways to keep in the hunt for the knockout stages.

After rain ruined the Cricket World Cup two days in a row, I can confirm it is not currently raining in Taunton - although it is freezing.

Australia v Pakistan should be getting underway shortly.