Video content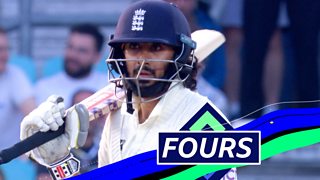 We have a belting day in store tomorrow. All four results - India win, England win, draw and tie - are possible.
Do join us in the morning to find out what happens.
For highlights and reaction to today's play scroll down. For a full report click here.
I'll see you tomorrow. I cannot wait.