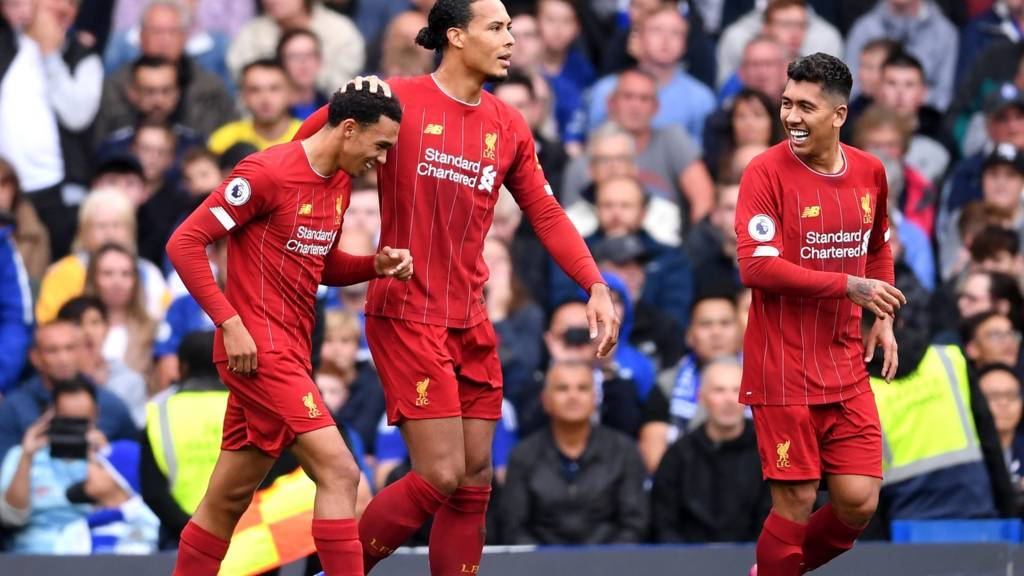 Premier League - Liverpool beat Chelsea, 10-man Arsenal come from 2-1 down to win
Happy Birthday Ronaldo!

Not Cristiano, the original Ronaldo.

Legend.

Manchester City thumped Watford 8-0 after racing into the fastest Premier League lead in history, going 5-0 up in 18 minutes.

Burnley beat Norwich 2-0 to move up to seventh in the table, while Sheffield United stunned Everton to win by the same scoreline.

Leicester came from behind to beat Tottenham 2-1 in the early kick-off and in the last match, Newcastle and Brighton played out a goalless draw.

Bournemouth beat Southampton at St Mary's for the first time with a 3-1 scoreline on Friday night.

More on yesterday's results here.

League leaders Liverpool travel to Stamford Bridge for a big showdown with old rivals Chelsea in one of two late afternoon kick-offs.

Arsenal are seeking just their second home win of the season when they welcome bottom-three side Aston Villa.

Wolves need to find form in the league as they head to Selhurst Park to take on Crystal Palace and West Ham welcome Manchester United to the London Stadium.

There were 15 goals scored yesterday? Bring it on.

It's a busy Sunday as we have four Premier League games and all of them look pretty tasty.

The big one is Chelsea v Liverpool, kicking off at 16:30 BST but Crystal Palace, Wolves, West Ham, Manchester United, Arsenal and Aston Villa are all in action.

Let's have some goals!