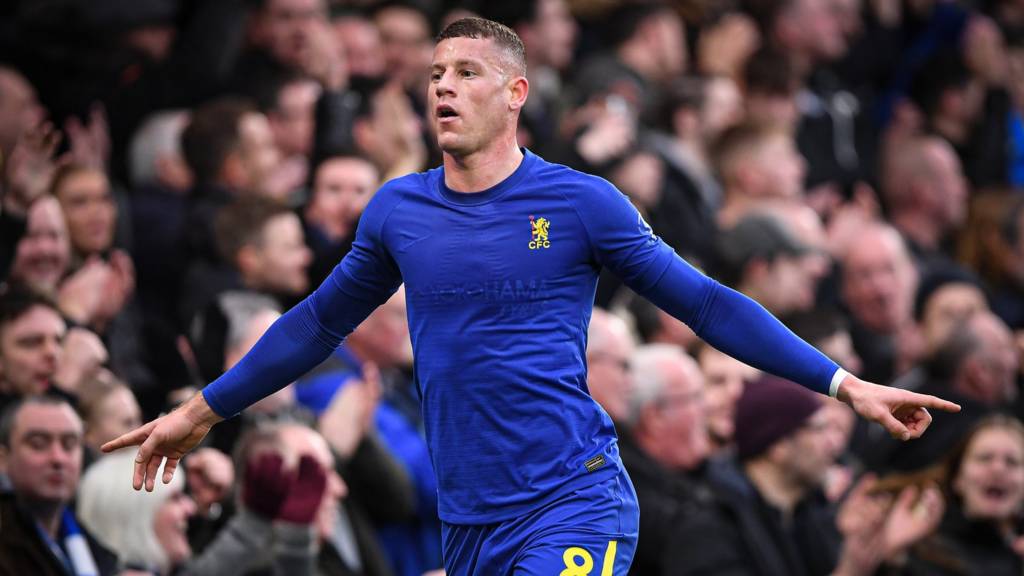 Transfer news & FA Cup reaction
I'm heading off shortly, so I'll leave you with links to a few stories for those of you still wanting more.

Of course, as always, you can find all the latest transfer rumours over on the BBC Sport gossip column.

Get Involved

#bbcfootball or text 81111 (UK only)

SMS Message: My dear old Newcastle are trotting out their usual line about "only buying someone who can improve us" again. Considering we're 13th in the table, that would be somewhat less than a Herculean task I would have thought. The usual last minute half fit loanees expected as usual. from Paul, Newcastle

SMS Message: Spurs should try to sign Piatek. Regardless of Kane's injury, we've needed a second striker to occasionally rest Kane for ages. As a minimum we need to loan someone. Son & Moura can do a good job up front, but only on a temporary basis, not for 4 months from Anon

Can you believe it's one year today since spygate?

On 16 January last year, Leeds boss Marcelo Bielsa admitted he had sent a member of staff to watch every team they have played this season train.

That was fun, wasn't it?

Get Involved

#bbcfootball or text 81111 (UK only)

SMS Message: I was driving past Burnley's training ground this morning and I swear I saw Lionel Messi pulling in. He was in a Ford Focus. from Joe, Crosby.

I'm not sure about this one, but who knows. It's football after all.

Get Involved

#bbcfootball or text 81111 (UK only)

Ben Flanagan: to be brutally honest I just want deadwood woodward to get the Fernandes deal done in time for the game on sunday. send pereira the other way he was woeful again last night and is not a good enough attacking mid for us. oh and pogba get rid.

Well, how about this?

Another report says Liverpool are lining up a summer move of £107m for Bayer Leverkusen midfielder Kai Havertz.

Apparently they are leading Manchester United, Barcelona and Bayern Munich in the race to sign the 20-year-old Germany international.

He does have a lot of potential. But that's a hefty price tag...

Get Involved

#bbcfootball or text 81111 (UK only)

SMS Message: Not for this window but I do feel like Liverpool will need to sign a couple of goal scorers in the window if we're going to lose Mané/Salah to the AFCON for 6-8 weeks next season. from Baxter

SMS Message: Liverpool may only have signed one player in this window, but how do they improve when they already have world class players in every position? from TDH

Get Involved

#bbcfootball or text 81111 (UK only)

With Harry Kane ruled out until April, who do you think Tottenham should be doing all they can to sign this month?

Is Piatek the man, or do you think Heung-min Son can do the job in Kane's absence?

Get Involved

#bbcfootball or text 81111 (UK only)

Stevie: Barkley should go to Everton. Miles bigger club than West Ham and going back home works, just ask Danny Ings

Meanwhile, reports in Italy say Inter Milan have now agreed personal terms with Tottenham midfielder Christian Eriksen over a permanent move this month.

But it's believed Tottenham want the Italian side to double their current bid of 10m euros (£8.5m).

Spurs will also reportedly face competition from Sevilla as they bid to land AC Milan's Polish striker Krzysztof Piatek.

Get Involved

#bbcfootball or text 81111 (UK only)

Ryan: It saddens and perplexes me to see how poor people think Mata is? He was a little Hazard for Chelsea in his years there. United fans won't know what they missed if OGS let's him quietly leave. He's miles better than half their starting 11!

Peter Bird: Being a Man U fan I was pleased the var decision was in our favour but you must feel for Wolves, it was a joke and it's time to look at VAR very seriously because its ruining the game.

Anyone else feeling similarly to Peter this morning?

Nketiah to stay at Arsenal

Forward Eddie Nketiah will be staying at Arsenal for the rest of the season, rather than heading back out on loan.

The 20-year-old had been linked with a loan move to Championship side Bristol City after being recalled from a loan at Leeds United earlier this month.

He only started two league games for Leeds, and scored five goals during his spell at Elland Road.

Arsenal are currently without top goalscorer Pierre-Emerick Aubameyang for the next three matches through suspension.

What do we think about that one?

The top line from the BBC Sport gossip column this morning is that West Ham are planning a loan bid for Chelsea's England midfielder Ross Barkley.

The 26-year-old previously played under Hammers boss David Moyes at Everton.

Could they be set for a reunion?

That one's in the Mirror.

Get Involved

#bbcfootball or text 81111 (UK only)

We've breached the halfway stage of the 2020 winter transfer window and I want to know how you're feeling about your club's situation.

There hasn't been too much movement so far, so what do you want to see your club do before February comes around?

Replacements for injured players? Holding on to a key player? Signing someone to inspire an upturn in form?

Get involved on #bbcfootball or text 81111 if you're in the UK.

Get Involved

#bbcfootball or text 81111 (UK only)

Matt Howell: As a Saints fan I would love if Ings got called up to the England squad he deserves it... however if he gets injured on England duty our season will be impacted massively (rock and hard place vibes)

Alternatively, the Daily Mail's back page reads 'Everton in dock'.

They say rival clubs are concerned Everton are "bending rules" with a "£30m stadium rights payment".