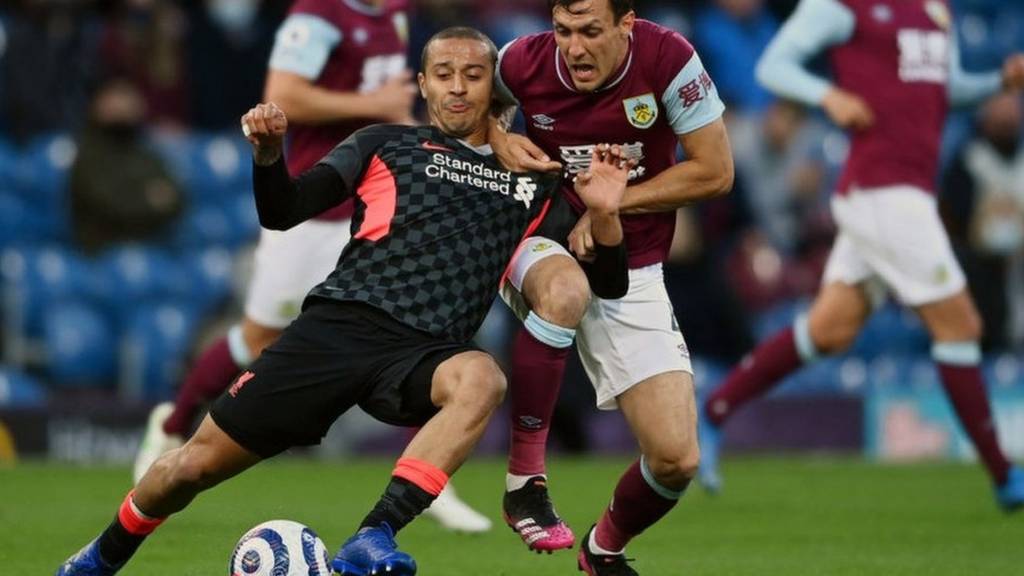 Premier League: Allardyce to step down as Baggies boss - after Liverpool and West Ham win
Match of the Day is on now. Go, go, go!

'It's a bit of a shock'

FT: West Brom 1-3 West Ham

West Brom's Kyle Bartley, speaking to Sky Sports: "Sam Allardyce has literally just told us as we got in the dressing room. It's a bit of a shock. I think most of us expected he would be here next season.

"He just said that he had come to a decision that he won't be here next year. He thinks the club would be in better hands going in a different direction.

"I thought he would have been fantastic for us next year. I'd have thought we would have a really good chance of going back up. But I fully respect his decision."

'Got the goals we needed'

FT: West Brom 1-3 West Ham

West Ham boss David Moyes, speaking to Sky Sports: "We played well in recent games, we didn't play well tonight but we got the goals we needed."

A point on Sunday would secure sixth and Europa League, how does that sound? "It sounds great. I am quite calm about it because I know we have to still go and earn it.

"Overall we have earned it this year but we have a bit to do yet and hopefully we can get over the line."

'I cannot demand a job anytime'

Allardyce leaves West Brom

More from Sam Allardyce, speaking to BBC Sport: "I am very pleased that West Brom wanted me to stay. I am not long term. They need long term. They need planning for next season to get back up and beyond.

"My statement has distracted from my team's performance tonight. As a team I cannot thank the players enough for being tactically so good. They were brilliant tactically against Liverpool, which they got no credit for, and they were very good tactically today.

"Very pleased with a great footballing performance."

On why he is not a long term manager: "You all know I am short term manager, you have all seen me like that for last six years. That is me, that is where I lie and that is what you continue to think.

"I just want to say to West Brom fans I am sad I did not keep you up, someone else will come in."

Will he stay in management? "One never knows. I am not in charge of what job I am going to take. I cannot demand a job anytime I feel like it."

Sam Allardyce to the fans: "I'm sad I've not kept you up. I loved you being here today and I felt the atmosphere which was fantastic."

'I am as you say a man who is short term'

West Brom 1-3 West ham

Departing West Brom boss Sam Allardyce, speaking to Sky Sports: "For me it is a long term prospect for somebody more than me. I am as you always say a man that comes and saves a club, a man who is short term. I am happy with that. That is my life for the last few years.

"I think it needs someone to take the club by the scruff of the net and take them up. I thank the club for the opportunity to stay and I'd like to thank the fans cheering us on tonight.

"I haven't been more than that [a firefighter] for the last six or seven years because that is all you lot talk about.

"If you thought that was long ball today then somebody is deluded.

"I have made that decision, a very difficult decision to make on the basis of what West Brom. I didn't expect to come here to be talking about this, I expected to come here talking to you with a chance of staying up with a game or two to go.

"I am my own man. That is who I am. Very generous and very flattered they wanted me to stay."

What is next? "Holiday!"

Sam Allardyce adds to BBC:

"I'm not long term and they want long term. That's not me."

'They were very generous'

FT: West Brom 1-3 West Ham

Sam Allardyce is speaking to Sky Sports now.

He's asked how hard the club worked to keep him.

"All out. But I am my own manager as you know. That's who I am. They were very generous. I was very pleased and flattered that they wanted me to stay."

What next?

"Holiday.

"You might invite me on Sky Sports now for a change. I haven't heard from you for a long time! Tell your boss, he's probably watching, here I am!"

'These things make careers'

FT: Burnley 0-3 Liverpool

More from Liverpool boss Jurgen Klopp to BBC: "It never was easy. I can't remember an easy game against Burnley. What a job Sean Dyche is doing here. The way they play is so tricky to defend against. They are smart. Apart from a nervy start passing-wise, we had to adapt to the atmosphere in the stadium, but then we played really good football.

"We scored a wonderful goal. In the second half they started again with the highest intensity. Alisson was constantly under pressure on the set-pieces. It's just tricky. You cannot deny them all the time and you have to score in the chances. Nat Phillips had a really great header and Alex Oxlade-Chamberlain had really nice skill. An important goal for him. I'm really happy."

On the future of the two young centre-backs: "The chance [Rhys Williams and Phillips] got now and how they used it... These kinds of things make careers. I don't think many would have thought Phillips would be a starter for Liverpool and now he scores. It's very nice.

"But it's too early to talk about it. In this position we have to wrap them up in cotton wool and go again. There is nothing decided yet but we have another final which we have again.

"After a long, long time we didn't really know where we would end. Now we are in a European league and we need to secure the Champions League on the last day. There are really important football games on the last day."

'He gave it a good go'

Allardyce leaves West Brom

Leon Osman

Former Everton midfielder on BBC Radio 5 Live

Sam Allardyce gave West Brom a good go and it's the first time he has been relegated. No-one at the club will be saying it's Allardyce's fault.

I wondered during the game... He looked enthusiastic and I would be surprised if this was his last role.

'It was a semi-final'

FT: Burnley 0-3 Liverpool

Liverpool boss Jurgen Klopp to Sky Sports: "It was a semi-final. We had to win the semi-final and we did. Nothing is decided yet but we improved our position and we have the final. That's what we needed. It's what we deserve because this was a top performance.

"You can't give any chance away against Burnley because of the way they play. They wanted to go for our centre-halves but our boys did outstandingly well.

"We knew before the game it would be incredibly tough - they had about 3,500 people not on our side. Atmosphere in football is massive.

"I thought the boys dealed really well with that. They didn't get distracted - they tried to use it because noise is nice. We played a lot of good football stuff."

On whether they wanted a big win to boost goal difference: "No. We saw it as a semi-final. You can't go to Burnley and hope to win 3-0. It's usually incredibly tight.

"We have to make sure we recover quickly. We have a thin squad in some positions. We have to wrap them in cotton wool. I can't wait for the 10,00 fans at Anfield. Nothing is decided - Palace are strong."

'Fans make football'

FT: Burnley 0-3 Liverpool

Liverpool defender Andy Robertson on BBC Radio 5 live: "I don't care if it is our fans singing our names, or getting abuse off Burnley fans - fans make football. We have seen that, there is more tempo to the game and fight - and fans bring that.

"We have seen over the last couple of weeks how big fans are in football. Maybe we took it for granted - we will never do that again."

'Not a commitement I can make'

Allardyce leaves West Brom

Full statement from Sam Allardyce on the club's official website: "West Brom made me a generous offer to stay at The Hawthorns that shows the commitment of an ambitious club. After serious consideration I have decided not to accept that offer.

"If I were to stay and achieve promotion next season the expectation would be for me to continue for at least another season and, sadly, that is not a commitment I feel able to make at this stage of my career.

"I believe the club now needs stability and continuity and this would, in my opinion, best be provided by a young and ambitious manager who can get us back to where we should be as an established Premier League football club.

"I must thank the players and staff, in particular Luke Dowling and Ken (Xu Ke), for their unwavering commitment to a very difficult challenge during my time at the club. This challenge was made all the more difficult, of course, by the enforced absence of the club's fantastic supporters, some of whom I am delighted were present for our final home game against West Ham United.

"The club have asked for my opinion on the qualities my successor will require and I have been more than happy to offer my thoughts. The search for my replacement starts after the final game of the season at Leeds United. In the meantime, we will be concentrating fully on the preparation for that game and will do everything we can to finish the season with as many points as possible."

Sam Allardyce's long-time assistant Sammy Lee and first team coach Robbie Stockdale will also depart.

Breaking

Allardyce to step down

West Brom have confirmed Sam Allardyce will step down from his post as head coach at the end of the season.

'A good sign of what's to come'

FT: Burnley 0-3 Liverpool

Burnley boss Sean Dyche to BBC: "We've had a really tough season. We've had some knocks on the way. Liverpool are a good outfit. I thought we gave a good account of ourselves. We have actually played pretty well over the last few weeks but we haven't taken our chances.

"We could have been effective in the final third when it really counts. That's probably been my biggest bug."

On having the fans back: "It's a good sign of what's to come hopefully for all. They have seen their players put a shift in tonight as they always do.

On plans in the summer: "There's always a lot to do here. It's a restart every summer. We will see what happens and what can be done investment wise. We have a base here to work on and it's how we layer up on top of that to find the next generation of players to keep moving forward."

The latest on Dyche's future: "The latest is it's eight and a half years and I'm still here."

'Scoring has been our nemesis'

FT: Burnley 0-3 Liverpool

Burnley boss Sean Dyche to Sky Sports: "They're a clinical side. They're back purring. They showed that in patches.

"We created enough to score a goal. That's been our nemesis this season. They opened us up enough to win the game.

"There's talk about us playing a certain way but we want to be effective. We probably had more possession and created more chances than we have in a lot of games.

"I don't want to be hyper-critical. It's been a funny league this season.

"It's briliant to have people in here. We hope it bodes well for the future - not just in football."

On next season: "We'll see if that [squad] changes in the summer with new owners. I don't think it'll be something radical but maybe something."

On himself: "I'm cool. People have been asking me that for years but I'm still here eight and a half years later."

'Moyes has brought Hammers on in leaps and bounds'

Leon Osman

Former Everton midfielder on BBC Radio 5 Live

It's been a tremendous season for West Ham considering where they were last season. David Moyes came in and he has started to get the club to where they want to be.

People always seem to question David Moyes and his ability, but he is a great Premier League football manager. He knows how to win games, and it is no surprise to see West Ham in the European positions.

'We showed our character'

FT: West Brom 1-3 West Ham

West Ham's Angelo Ogbonna: "We showed West Ham's character. It was a fantastic game. We knew this game could be really dangerous for us but we stuck at it and got the win.

"I wasn't really concentrating on Tottenham's result because we had to do our game and then see what we can achieve. We showed our character.

"I can't wait to see our fans. Without fans football is nothing. We are not really concentrating on the position but the performance. Hopefully we get the three points and we will see what we can achieve."