Only place for us to finish... THE moment that Patrick Reed slipped into the item of clothing that every golfer across the world dreams of owning. The Green Jacket.
Video content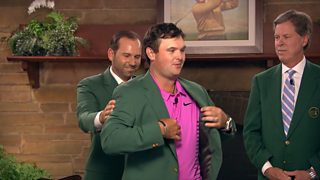 So while Reed celebrates long into the Augusta night, it is time for us to wave farewell.
Thanks for your company over the past four days - we hope you've enjoyed every single second.
See you next year!