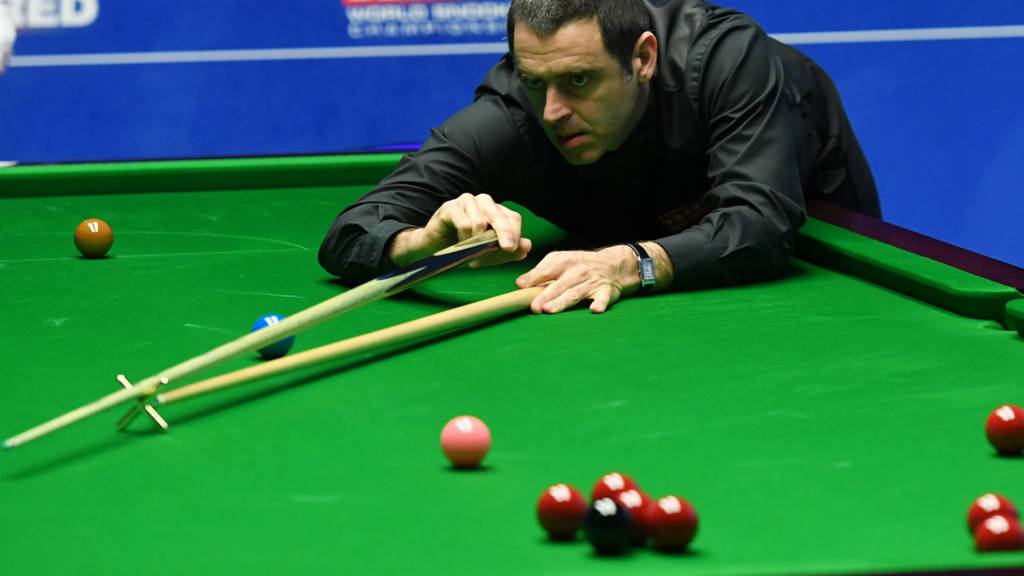 Catch-up: World Snooker Championship from the Crucible in Sheffield
When can I watch today?

All times are BST and subject to late changes

Full BBC TV and online listings for day seven of the World Snooker Championship.

Live coverage

10:00-12:00 & 13:00-18:00, BBC Two

10:00-13:00, 14:30-18:00 & 19:00-23:00, BBC Red Button

Tables One & Two, 10:00-14:00; 14:30-18:00; 19:00-23:00, BBC iPlayer, Connected TV and online

Highlights

23:35-00:25, BBC Two

Extra

00:25-02:25, BBC Two

Replays

13:00-14:30 & 18:00-19:00, BBC Red Button

The World Championship is snooker's biggest event and has been staged since 1927. It has been hosted in its modern form by Sheffield's Crucible Theatre since 1977.

It is one part of snooker's 'Triple Crown' events alongside the UK Championship and the Masters.

The event has seen some of the biggest names in snooker throughout the decades win the trophy, including Stephen Hendry (seven titles) and Ronnie O'Sullivan (five titles).

Get Inspired: How to get into snooker

Whether you choose to play competitively or socially, snooker is sure to get your brain working.

It requires skill and concentration and will improve your focus and hand-eye coordination.

Anyone can play regardless of age, gender or ability and it's not an expensive sport to get into.

Snooker is essentially a simple sport, once the rules of the game have been learnt - to do just that click here.