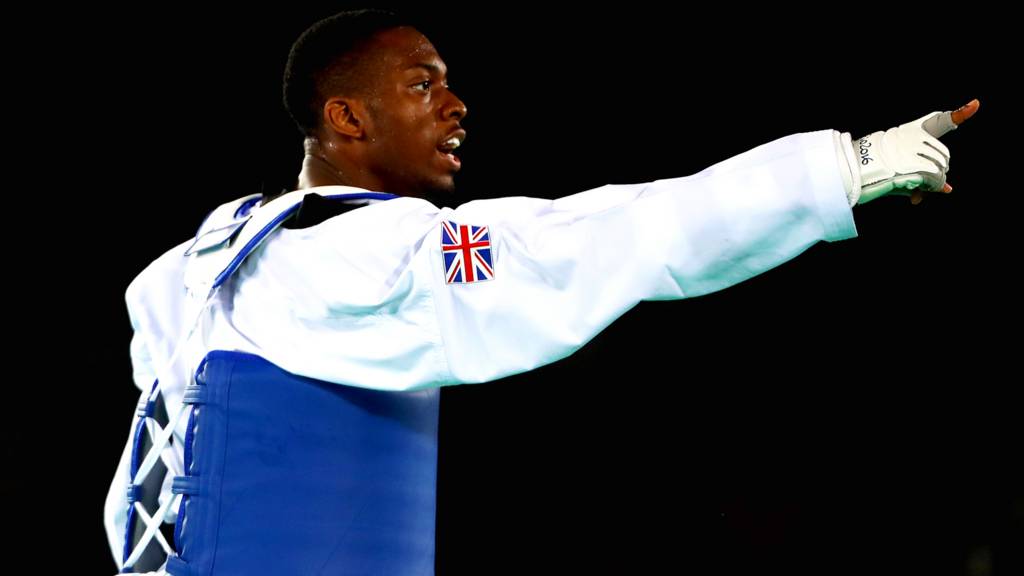 Watch: World Taekwondo Championships
Summary
Coverage starts from 11:00 BST
Women's -53kg, Women's +73kg & Women's -58kg
GB's Bianca Walkden wins gold to become double world champion
Walkden defeated Jackie Galloway (USA) 14-4 in the women's +73kg final
GB's Max Cater did not make it through after losing in his round of 16 bout
GB's Lutalo Muhammad suffers a shock second-round exit
GB's Bianca Walkden convincingly defeats Jackie Galloway (USA) 14-4 to win gold.

Bianca Walkden makes final

GB's Bianca Walkden is through to the Women's +73kg final after defeating Saebom An (Kor)

Are there any Brits involved?

Wednesday 28th June

Image caption: GB's Bianca Walkden competes in the Women's +73kg semi-final today.

Britain's Bianca Walkden has secured at least silver at the 2017 World Taekwondo Championships after reaching the +73kg final in South Korea today.

Britain's Lutalo Muhammad suffered a shock second-round exit as he was beaten 6-21 by Kazakh Asian Championships silver medallist Smaiyl Duisebay in the -87kg division.

Image caption: GB's Lutalo Muhammad competes in the -87kg weight category,

The duration of the contest is three rounds of two minutes each, with a one-minute rest period between rounds.

In case of a tie after the completion of the third round, a fourth round of one minute will be conducted as the Golden Point round, after a one-minute rest period following the third round.

The final match score shall be the sum of points of the three rounds.

What's on?

World Taekwondo Championships 2017

The World Taekwondo Championships this year take place in Muju, South Korea. The championships are made up of eight different weight classes for both men and women.

Today's semi-finals and finals include the Women's -53kg and +73kg and the Men's -58kg.