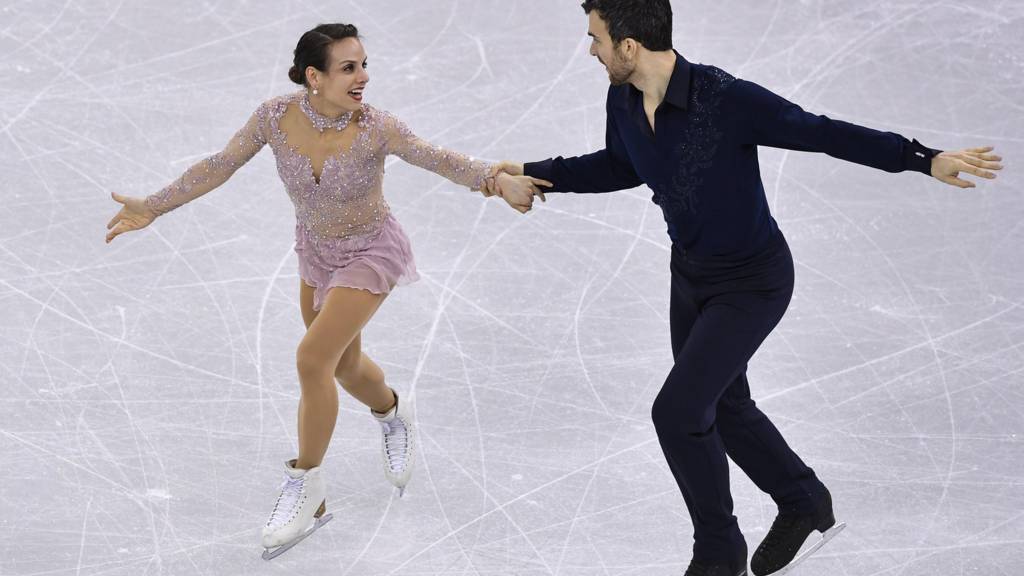 World Figure Skating Championships
Summary
Pairs' free skating - 16:45-20:15 BST
British pair Zoe Jones & Christopher Boyadji failed to qualify for finals
16 pairs took to the ice
Skaters had four minutes and 30 seconds (+/- 10 seconds) for their routine
1st: Wenjing SUI / Cong HAN (China)

2nd: Aliona SAVCHENKO / Bruno MASSOT (Germany)

3rd: Evgenia TARASOVA / Vladimir MOROZOV (Russia)

As in Singles Skating, Pairs execute solo jumps and spins (that are done side by side). However the most recognisable elements in Pair Skating are lifts, death spirals, twist lifts, pair spins and throw jumps.

The key to Pair Skating is exact timing and unison. Whether the partners are skating together or apart, their movements should be synchronised with matching body lines, gestures and footwork.

The current top ranked pair in the world are Meagan Duhamel and Eric Radford of Canada.

Are there any Brits in action?

Sadly not, as the British pairs' champions Zoe Jones and  Christopher Boyadji  didn't qualify for the pairs' free-skate, after their performance in the pairs' short program yesterday.

When are the Championships?

The World Figure Skating Championships are taking place from 29 March - 2 April  in Hartwall Arena, Helsinki, Finland.

The World Championships are especially significant in the figure skating world because the event largely determines the number of entries for each country at the 2018 Winter Olympics. 

Looking to start figure skating?

If you've been encouraged to try figure skating, Get Inspired has a guide on how to get started in the sport available here.