Jamie Cooke 'will learn from World Cup Final'
Last updated on .From the section Modern pentathlon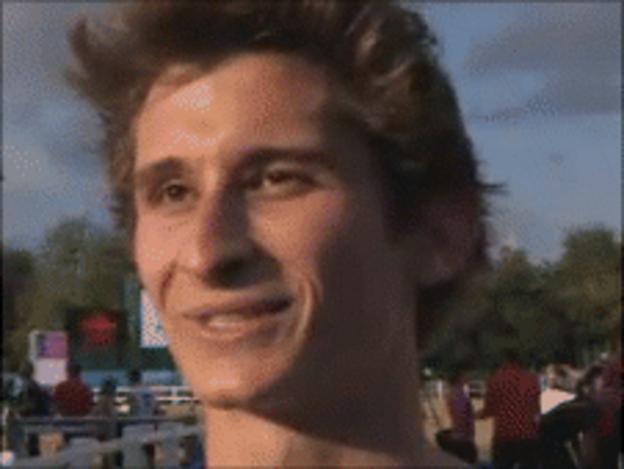 Jamie Cooke says he will gain a wealth of experience from competing at the Modern Pentathlon World Cup final.
"It's my first World Cup final so I was just happy to compete at this level and I'm one of the youngest guys competing," he told BBC Sport.
"For me everything is experience, I've got to keep slogging it out."
He continued: "I obviously swam quite quick and was really pleased with that. The ride was also good and the combined was brilliant, and the run really worked."
Cooke completed his 200m freestyle swim in one minute 54.6 seconds to claim the long-course record, which adds to the short-course record he already holds.
And he was quick to praise fellow Britons Nick Woodbridge and Sam Weale for their contribution: "Those guys are brilliant, they are like my older brothers.
"I look up to them, they are the athletes to beat and I'm just trying to take it one step at a time, work on little things and put the pieces of the jigsaw together."