Freyja Prentice wins Modern Pentathlon Junior World bronze
Last updated on .From the section Modern pentathlon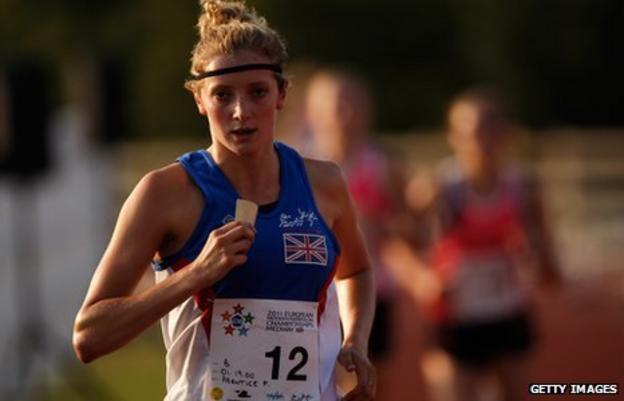 Freyja Prentice won individual bronze and helped Great Britain retain team gold at the Modern Pentathlon Junior World Championships in Argentina.
She replicated her result in Poland two months ago, as team-mates Lydia Rosling and Kate French finished in the top 10.
"I didn't shoot very well today, so I was lucky I had the run to claim those places back," Prentice said.
"I was really pleased with the rest of my day - I had the best fence of my life."
Jamie Cooke represents Great Britain in the men's final on Sunday.