London 2012: Oxford modern pentathlon referee selected for Olympics
Last updated on .From the section Modern pentathlon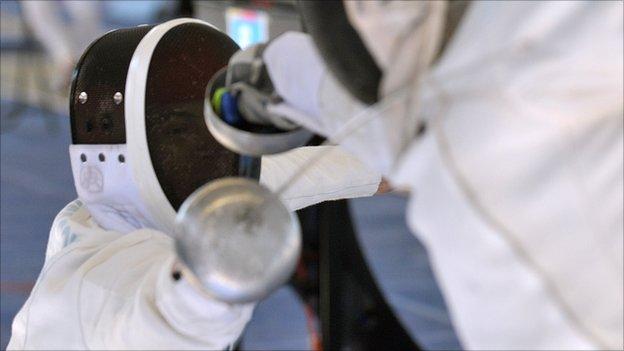 Oxfordshire's Tristan Hale has been selected to referee the modern pentathlon at the London 2012 Olympics.
Hale, 28, became a level one fencing referee in 2004 and epee fencing is one of the five modern pentathlon events.
He is the youngest referee to be picked for the competition and is also a first reserve for the fencing.
"I'm really honoured to have been selected and am really looking forward to stepping out in front of a packed crowd," said Hale.
At each Olympics the host nation has to provide eight referees for the fencing and 12 for the modern pentathlon.