GB pentathlon stars miss out on World Cup medals in Rio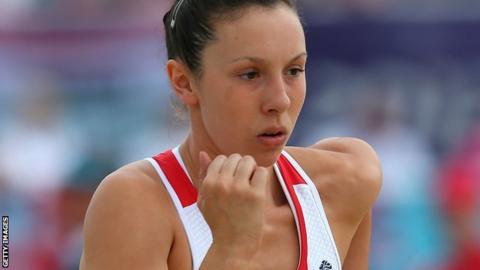 Britain's London 2012 Olympic modern pentathlon silver medallist Samantha Murray finished fifth in her first World Cup event of the season in Rio.
Murray went into the final run/shoot section in first place but missed several targets as America's Margaux Isaksen took gold.
Fellow Brits Kate French, Katy Burke and Mhairi Spence finished 14th, 28th and 33rd respectively.
In the men's event Nick Woodbridge and Joe Evans were 16th and 17th.
Woodbridge, 26, was third after the 200m freestyle swimming discipline after posting the fastest time in the competition.
However, he dropped 280 points on the riding to drop to eighth and faded further on the run/shoot.
Evans, 19, who won bronze at the first World Cup event in the United States in February, fared better in the riding, dropping just 40 points to climb to ninth, but he too lost places on the final event.