Modern pentathlon: Myles Pillage & Jo Muir win silver in World Cup mixed relay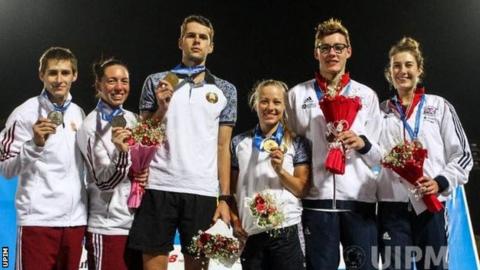 Britain's Jo Muir and Myles Pillage claimed the first World Cup medals of their career with silver in the mixed relay in Cairo.
The pair, based in Bath, led after the swimming but slipped down to third after the fencing ranking round.
Muir, 22, and Pillage, 19, topped the riding standings to move back up to second ahead of the closing laser-run.
They held their position to hold off the challenge of Hungary and claim silver behind Belarus.