Sheffield 62-30 Plymouth Devils
Last updated on .From the section MotoGP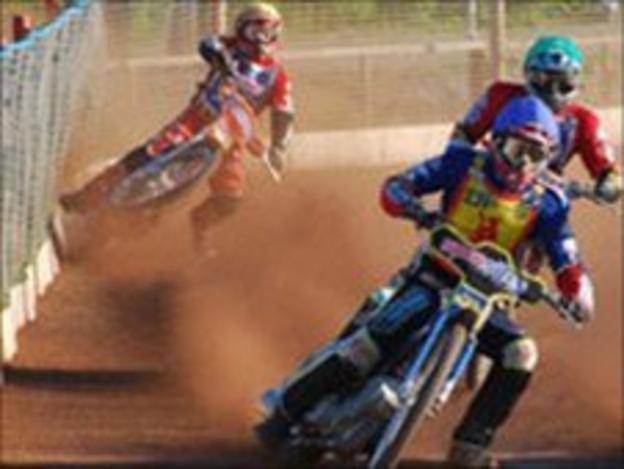 Plymouth Devils went down to their seventh defeat of the season as they were outclassed by an impressive Sheffield on Thursday.
The Devils suffered an early set-back when skipper Mark Simmonds was forced out through injury in heat five.
Hugh Skidmore was in fine form for the home side, notching 16 points, while Shane Park picked up 14 points.
Ben Barker was the only Plymouth rider to reach double figures, finishing on 10 points from his five rides.
The result leaves the Devils adrift at the bottom of the Premier League, having won just twice all season, while Sheffield are now fifth in the standings.
Sheffield: Josh Auty (rider replacement), Emiliano Sanchez 4+2 (4 rides), Hugh Skidmore 14+2 (6), Ricky Ashworth 14+1 (5), Shane Parker 14 (5). Reserves: Ashley Birks 6+1 (5), Simon Lambert 10+2 (5).
Plymouth: Ben Barker 9+1 (5), Lee Smart (rider replacement), Jesper Kristiansen 4 (5), Mark Simmonds 0 (2), Jason Bunyan 7+1 (6). Reserves: Kyle Hughes 7+1 (6), James Cockle 3+1 (6).