Barcelona's Circuit de Catalunya extends MotoGP deal
Last updated on .From the section MotoGP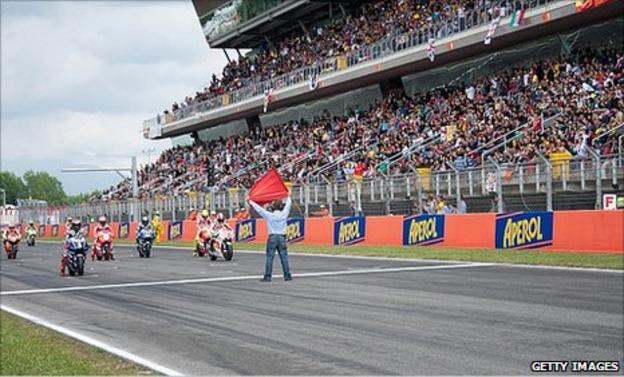 Barcelona's Circuit de Catalunya will host a race in the MotoGP World Championship for five more years after extending its contract to 2016.
The track has been a regular stop on the circuit since 1992, but its existing deal ran out this year.
Almost 150,000 fans attended the race over three days earlier this month.
"I am pleased the Circuit de Catalunya remains part of the history and the future of MotoGP," said Carmelo Ezpeleta, CEO of rights holders Dorna.
"It provides a modern facility that has for 20 years had a presence in the highest discipline of motorcycle racing.
"This circuit has hosted a non-stop schedule of racing since Dorna has been organising the World Championship, providing a very professional team that has won several awards for its work.
"The entire Dorna family is proud to continue working with the Circuit de Catalunya, from both a business and personal standpoint."
Circuit general director Salvador Servia added: "It is a pleasure to approve an agreement that allows an annual race that generates an economic impact of 30 million euros for the entire area surrounding the circuit."
Australian Casey Stoner won this year's Catalunya race on 5 June.