Devil's Mike Bowden impressed by Hynek Stichauer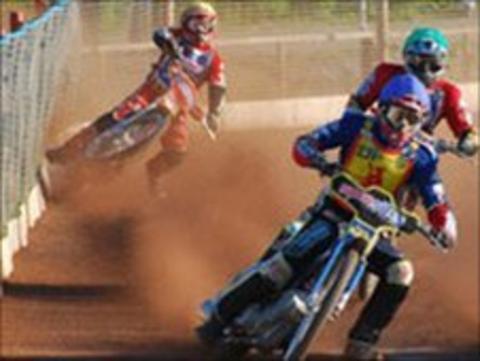 Promoter Mike Bowden has been encouraged by the way in which new signing Hynek Stichauer has started his time with the Plymouth Devils.
The Czech rider returned with hauls of eight and nine points from the Devils' two matches with Somerset.
"He looks to be a very good signing and he can only improve from here on in," said Bowden.
The Devils stay bottom of the Premier League after losing 48-42 and drawing 45-all with Somerset over the weekend.
But the two points they gained from Friday's close away loss and Saturday's home draw moves Plymouth to within one point of second bottom Newport.
The Devils face the South Wales side on a bottom-of-the-table clash on Friday 8 July.
"Hopefully we will be back to full strength for that meeting and we will be going all out for the win that will take us off the bottom of the tablem," Bowden said.