Jake Newstead hails 'superb' Snetterton revamp
Last updated on .From the section MotoGP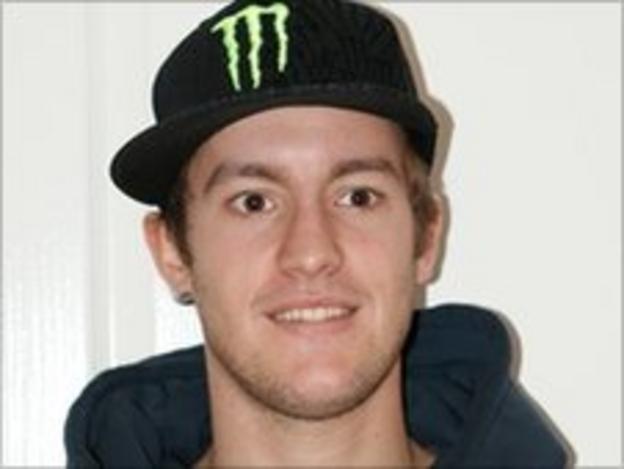 The new Snetterton circuit has received the full backing of local rider Jake Newstead, who scooped his maiden podium there at the weekend.
The Sprowston rider finished third in Sunday's Superstock 600 race and afterwards heralded the revamped track.
"It's brilliant, superb, not only the corners but the resurfacing they've done, the track's so smooth," the 24-year-old told BBC Radio Norfolk.
Snetterton launched its revamped '300' circuit in March this year.
There were concerns that the changes to the track would come at the cost of grip but, after hosting its first British Superbikes race of the season, Newstead said the circuit delivered in all areas.
The Team Tinklers rider added: "It's ultra-grippy. When they laid it there were worries it wouldn't be grippy but I've not had a problem with it. I think the track's superb.
"I couldn't say enough about it to ride, it's so technical and so challenging.
"There are plenty of overtaking opportunities and heavy braking areas and for the viewer you can get very close and see a lot of the action."
Superstock 600, which supports Superbikes, will now move on to Oulton Park for the weekend of 15 July.
"We're pretty confident we can go there and perhaps go where we left off at Snetterton," said Newstead.
"We hope to push for podium or at least top five."