Plymouth Devils lose 64-28 to champions Edinburgh
Last updated on .From the section MotoGP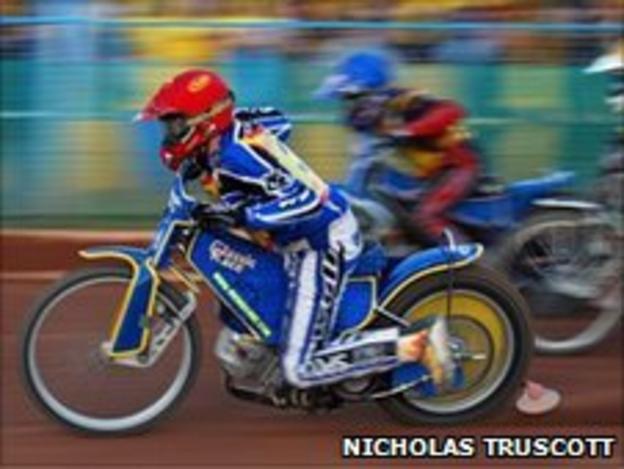 Plymouth Devils stay four points adrift at the bottom of speedway's Premier League after being thrashed 64-28 by reigning champions Edinburgh.
Kyle Hughes took the only Devils win in the 15-race match in Scotland.
And captain Mark Simmonds suffered a suspected broken wrist after a crash in the seventh race to add further woe to the Devils.
Plymouth's top scorer was Jason Lyons with nine points while Hughes added seven points.