Haines to get chance at reserve
Last updated on .From the section MotoGP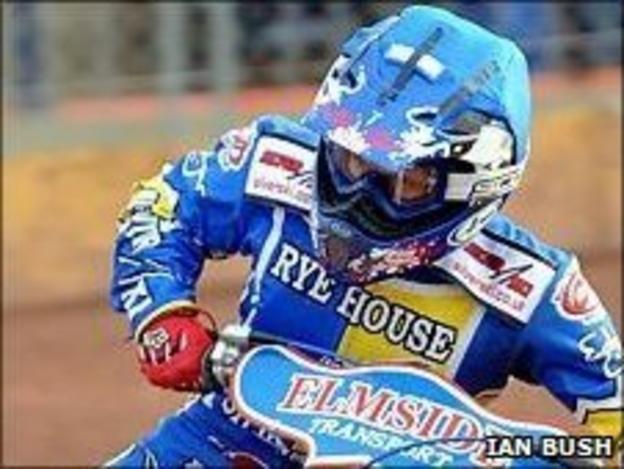 Wolverhampton asset Joe Haines is to ride at reserve for the Elite League club in their next two meetings.
Haines, 19, is a former British Under-21 champion signed for Wolves in 2008 and has had stints in the Premier League with Rye House and King's Lynn.
He will ride at Eastbourne and in the home derby with Birmingham Brummies.
"We're pleased to give Joe a couple of meetings. He's our asset and we'll continue to work with him," Wolves owner Chris van Straaten said.
Wolves are keen to help rebuild Haines' confidence after he suffered a serious crash in Australia in early 2011.
Wolves go to Eastbourne on Saturday, 3 September and host the Brummies two days later.