Bradley Smith happy as Misano display closes Iannone gap
Last updated on .From the section MotoGP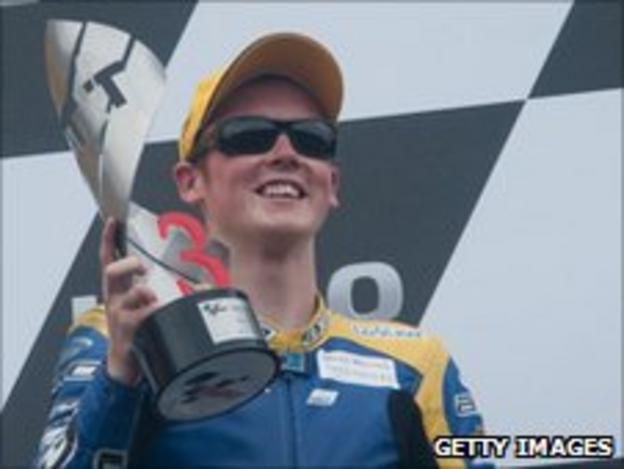 Bradley Smith has praised his team after his sixth-place finish in Misano closed the gap on the Championship's third-placed rider Andrea Iannone.
Smith has moved up to fifth place in the overall rankings, just 10 points behind the Italian.
He told his website: "It was great to be so close to the podium again.
"That was definitely the best bike we have had this year. We are lacking in some areas compared to the guys around me though a little bit."
He added: "I learned a lot racing behind those front guys and as a team we learned a lot this weekend.
"I am fifth in the Championship and I have more than 100 points, so there are so many things that I can be positive about and I am looking forward to the next race."
The Oxfordshire-born racer will next race in Aragon on the 16 September.