Steve Parrish's MotoGP column

By Steve Parrish
BBC motorcycling commentator
Last updated on .From the section MotoGP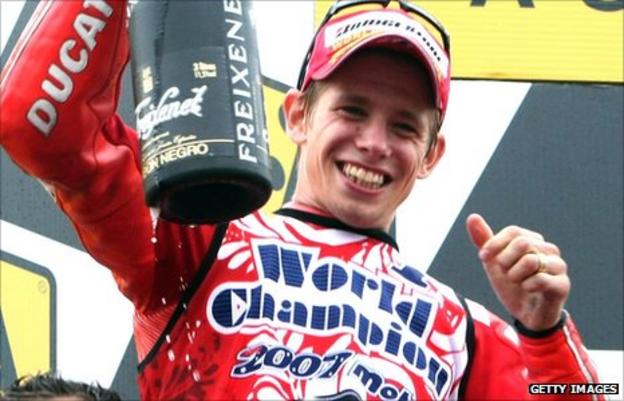 After a dominant season, Casey Stoner has his first chance to wrap up his second MotoGP title in Australia on Sunday.
And what perfect timing. It is his 26th birthday and his home race so everything points to a mammoth party, but I think Jorge Lorenzo will throw a spanner in the works.
I can't see anyone but Stoner winning the race but Lorenzo has it in him to get on the podium which will be enough to make sure we go to Malaysia with the Australian needing a few points to seal the crown.
Stoner needs to score 10 more points than Lorenzo to win the title this weekend. With 25 points on offer for a win, and 16 for third place, then Lorenzo must finish fourth or worse for Stoner to take the crown with a victory.
Stoner has won in Phillip Island for the last four years on a Ducati and he loves it around here - as do most of the riders.
If you were to do a straw poll of the riders then Phillip Island would be miles clear as their favourite track. I've never heard any of them say a bad word about the circuit.
It sits right on the clifftop overlooking the Pacific Ocean and there is a corner called Siberia where if you went straight on you would end up in the sea. It is fairly stunning but when the sun is not out it can be a little bit on the cold side.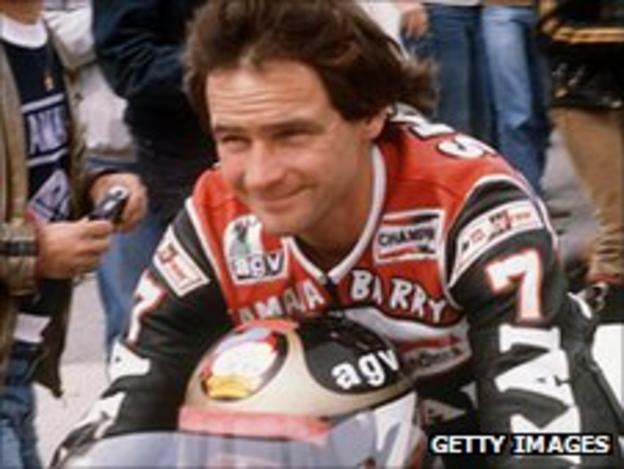 Barry Sheene used to call it "the gateway to hypothermia" and it can be very cold when the wind whips in.
The riders want the race moved in the calendar as it is springtime in Australia at the moment but it is already confirmed for the same time next year so they will have to get used to it.
The weather may help poor old Valentino Rossi anyway. Ducati have won every 800cc race in Australia but Rossi has already said he has no chance of winning this week - unless it snows!
The coastal location means that the riders face another peculiar hazard here - seagulls.
There have been several incidents over the years of riders hitting them - like Marco Melandri in 2009. There is not much you can do about it, of course, but hitting a large bird at 200mph is no laughing matter and you can easily break an arm or be knocked off the bike.
Last year we had a kangaroo around as well so it is certainly different, though mountain bikers in South Africa will tell you that it could be worse.
Phillip Island predictions:
1) Casey Stoner 2) Dani Pedrosa 3) Jorge Lorenzo