Casey Stoner wants Valentino Rossi's Ducati team to challenge for title
Last updated on .From the section MotoGP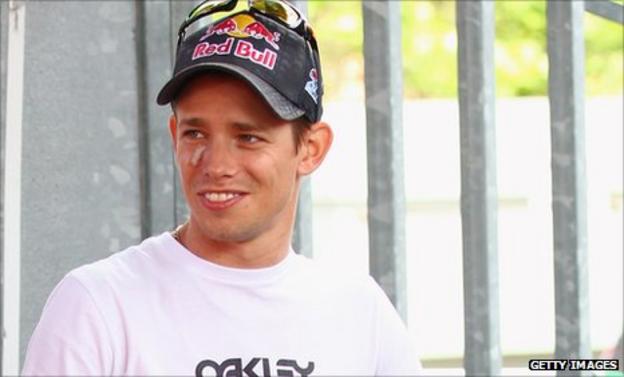 Moto GP world champion Casey Stoner has said for the good of the competition he wants to see Ducati and Valentino Rossi mount a serious challenge this year.
Rossi, 32, struggled in his first season on the Italian bike and failed to win a single race for the first time since his 125cc debut season in 1996.
Honda's Stoner won 10 races in 2011 to beat Jorge Lorenzo to the title.
"I'm hoping [Ducati] can put together a competitive bike this year because the championship needs it," he said.
"Regardless of what the riders want, everyone needs as many manufacturers at the front as possible."
The 26-year-old Australian, who has won the title twice, expects Yamaha's Lorenzo, from Spain, to again be his main rival when the new season starts in Qatar on 8 April.
"Jorge was first in 2010 and second in 2011 - he will always be there fighting," he said.