Ipswich Witches fear broken arm for Poole in 'carnage' meeting
Last updated on .From the section MotoGP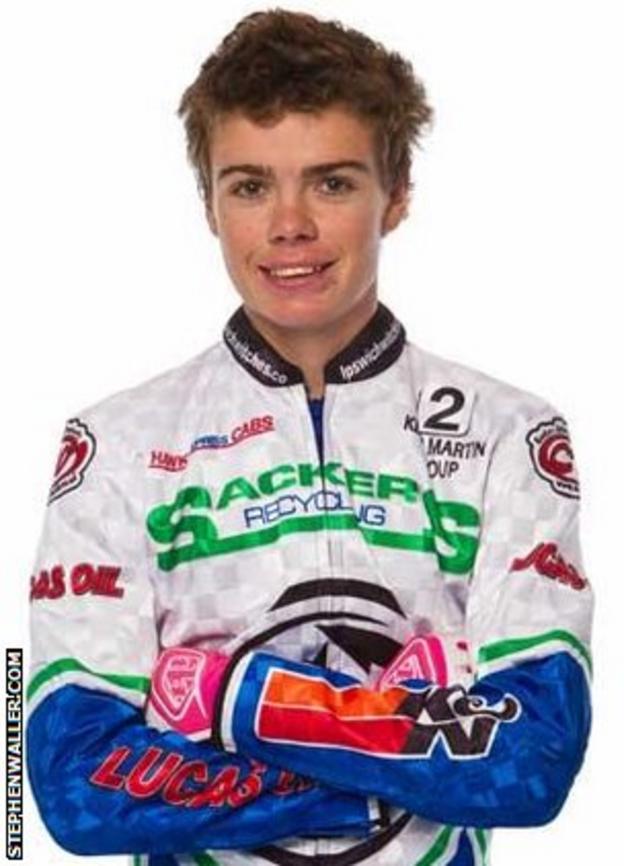 Ipswich Witches rider Taylor Poole has suffered a suspected broken arm as the Suffolk side's season-opener against Rye House was abandoned after 12 heats.
Morten Risager was also taken to hospital in a meeting with six falls.
"That was just carnage. I don't know what got into the guys," Witches boss Pete Simmons told BBC Radio Suffolk.
"Unfortunately that's two injured riders that have gone off to hospital and it's certainly not what I wanted to see on the opening night."
Ipswich were leading 45-33 when the challenge match was called off for reaching Foxhalls curfew of 2215 GMT.
The biggest crash of the night occurred in heat nine when three riders hit the air fence and 19-year-old Australian Poole was left tangled with his bike.
"It looks like he's possibly broken his upper-arm. Until we get the X-rays we won't know the full extent but it didn't look good," added Simmons.
"He was trapped in the bike there for a good 10 minutes and was in a lot of pain.
"Morten complained about ribs and back injuries. I don't think it was too bad but we like to be safe about these things."
Rockets captain Chris Neath was also taken to Ipswich hospital with a back problem.