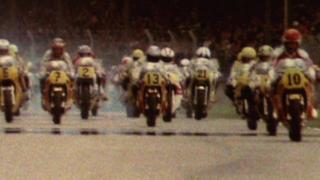 How MotoGP riding has evolved
BBC Sport's Steve Parrish charts the evolution of motorcycle riding styles through the years.
Parrish explains how riders used to use an upright stance for aerodynamic effect when the series began in 1949, whereas today's riders wear a combination of knee sliders and elbow pads to allow them to get as close to the circuit as possible for maximum speed during cornering.
Available to UK users only.