Stephen Jelley targets Porsche Carrera title glory
Last updated on .From the section Motorsport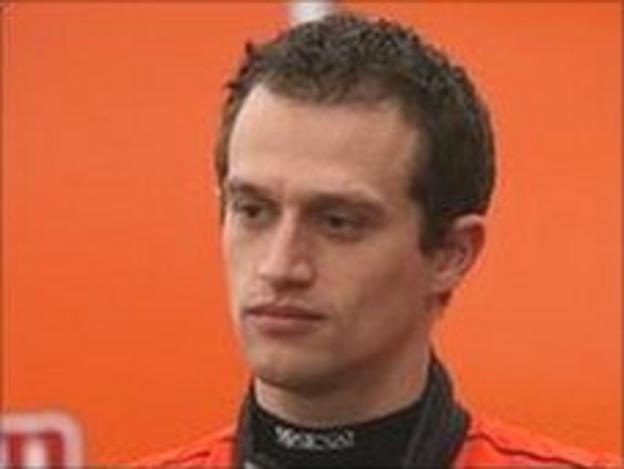 Stephen Jelley is targeting title glory after a fine first two rounds of the Porsche Carrera Cup at Brands Hatch.
The Leicester motor racing driver sits top of the drivers championship having finished third and first in the opening two races last weekend.
"The car was mega and Team Parker have done a fantastic job so all thanks to them," said Jelley, 28.
"I finished third in the championship last year and anyone who finishes third will aim for the title the next year."
Jelly said overall he was pleased but their was an element of disappointment in the result.
"To get both pole positions and fastest lap and not to get the win is shooting yourself in the foot a bit," he added.