Nick Saunders fastest over Val De Terres Hill Climb
Last updated on .From the section Motorsport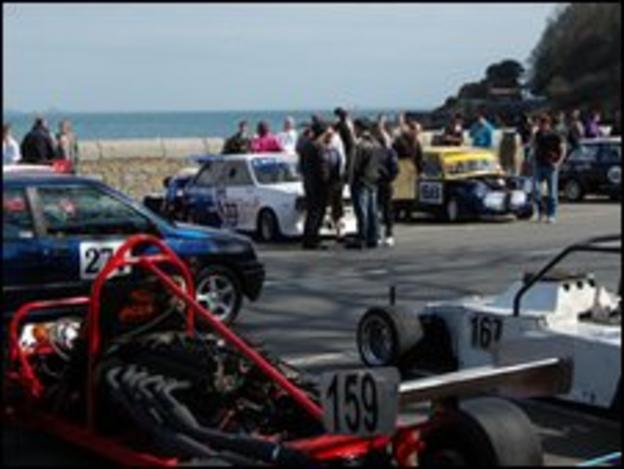 Nick Saunders set the fastest time at Monday's Hill Climb on the Val De Terres in his single seater Reynick.
Saunders' best time over three runs of the course at Val De Terres was an impressive 30.06 seconds, recorded on his last attempt.
The second fastest finisher was Tim Torode in 30.32 seconds in his Wheeler Dev.Mallock MK18.
Andy Bougourd was third fastest, recording a time of 30.39, with Darren Warwick fourth in 30.80.