Birmingham Brummies' Krzysztof Kasprzak handed ban
Last updated on .From the section Motorsport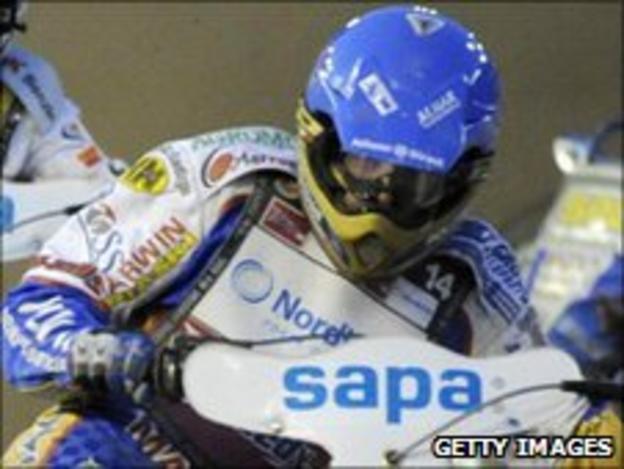 Birmingham Brummies rider Krzysztof Kasprzak has been been banned from competing in the Elite League for two weeks by his domestic club Tarnow.
Tarnow contacted Brummies boss Graham Drury to say they were unhappy with his form and the Polish star has now returned to his home country.
Drury's side have also been hit by the news that Danny King fractured his vertebrae whilst riding in Poland.
"It's fair to say I've had better weeks in speedway," said Drury.
"I'm stunned by what's happened with KK and we can only hope this ban is removed because he loves riding for Birmingham."
Talking about King's injury he added: "Danny took the decision to come back to England and have a CT scan at his local hospital.
"They put him in a neck brace in Poland and told him he had probably broken a bone. It's a real blow to both Danny and the team and we wish the lad well."