Alice Powell still adjusting to Formula Renault UK
Last updated on .From the section Motorsport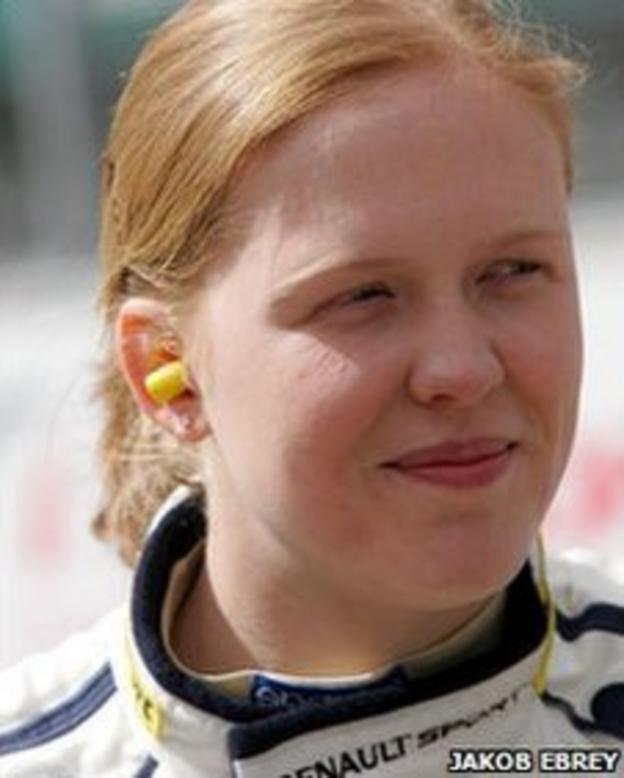 Formula Renault driver Alice Powell admits she is still adjusting to life in the Formula Renault UK this season.
This is Powell's first season in the Formula Renault UK having won the Formula Renault BARC title last year.
"Formula Renault UK has always been a lot tougher so I am finding it tougher but I will obviously learn a lot from that," Powell, 18, told BBC Oxford.
"So far I'm not coping too badly, we just got to keep chipping away as it's still quite early in the season."
The Oxfordshire-based driver continued: "Fitness wise I'm training a little bit more now and spending more time with the team than I did last year.
"It's more of a professional approach I am taking into these race weekends because as I said it's definitely a lot tougher."
Powell, who is currently sixth in the standings, travels to Thruxton on Saturday for the third race weekend of the season, and she confesses to being wary of the Andover track.
"It's a really competitive grid, it's an extremely fast track and it's a very close window, you don't get many laps to get the best out of your tyres," she said.
"So qualifying will be hugely important and obviously whoever gets the best out of their tyres wins."