Poole Pirates win Elite League Pairs title
Last updated on .From the section Motorsport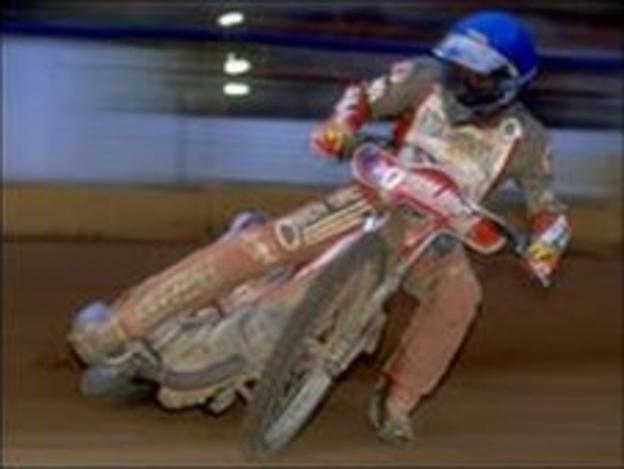 Poole Pirates have won the Elite League Pairs title with Australian duo Chris Holder and Darcy Ward after beating Belle Vue 7-2 at Norfolk Arena.
The Pirates beat Aces duo Chris Harris and Rory Schlein to clinch their second Pairs trophy in three years.
Holder and Ward finished the event as top scorers with a points tally of 38.
Holder, 23, said: "We kept our heads and rode sensibly when we weren't making the gates but in that last one I was able to get away."
Ward, 18, added: "I was on the outside and I knew Rory was going to try and push me out so I just kept it wound on and got the advantage. It's a great feeling."
Poole return to Elite League action on Thursday night against Swindon at Abbey Stadium.