Devils searching for opening Premier League win
Last updated on .From the section Motorsport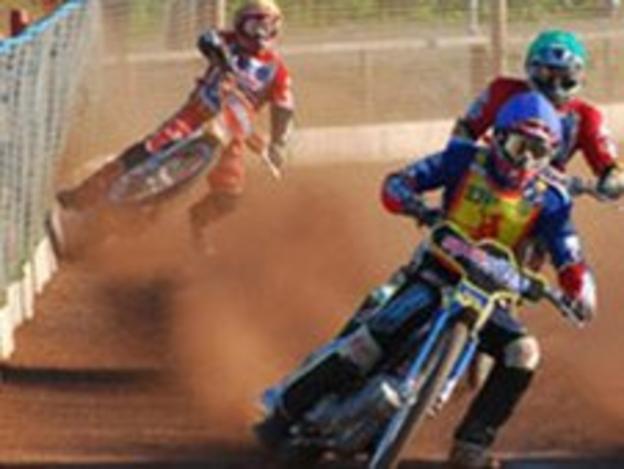 Plymouth Devils will be searching for their first win of the Premier League season on Friday when they take on Redcar at the St Boniface Arena.
The Devils will be without the injured Lee Smart (leg), while reserve Jesper Kristiansen is expected to recover from a shoulder injury in time.
Redcar will be led out by former world champion Gary Havelock, with support from Australian Jason Lyons.
Lyons' countrymen Aaron Summers and Joss Smith also turn out for Redcar.
The Devils have lost all three of their Premier League fixtures so far, with an opening day loss against Sheffield (45-45) followed by defeat away at both Glasgow (62-31) and Berwick (59-34).
LINE-UPS
Plymouth: Ben Barker, Lee Smart (rider replacement), Seemond Stephens, Mark Simmonds, Jason Bunyan. Reserves: Jesper Kristiansen, James Cockle.
Redcar: Jason Lyons, Adam Roynon (rider replacement), Kossa Smith, Gary Havelock, Aaron Summers. Reserves: Peter Juul, Robert Branford.