Leicester Lions sign Mathieu Tresarrieu from Redcar
Last updated on .From the section Motorsport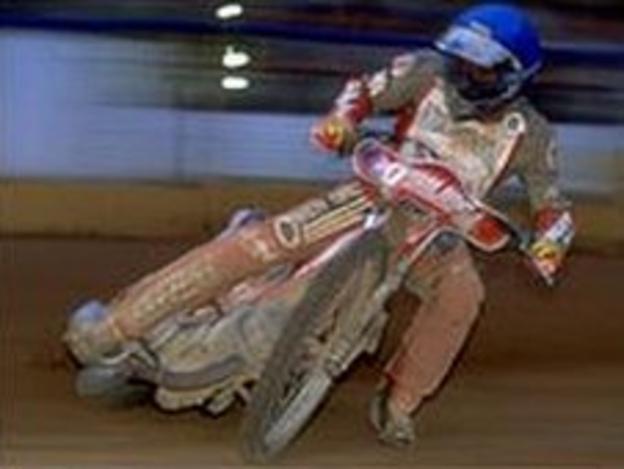 Leicester Lions have signed Frenchman Mathieu Tresarrieu on loan from Redcar Bears as a replacement for the injured Ilya Bondarenko.
The Russian rider is out for around another month with a shoulder injury.
Leicester promoter David Hemsley said: "I have been sounding out various riders for over two weeks now.
"But the main stumbling block has been we ride home meetings on a Saturday, which clashes with commitments of riders who race in Europe at weekends."
Tresarrieu appeared in the Elite League for Peterborough last season.
Hemsley added: "At this stage of the season there are not that many riders available whose match average fits what we are looking for.
"Signing Mathieu means that we no longer have to rely on using rider replacement and have a full team now for the first time since April 17."