Speedway: King's Lynn Stars rider reveals pairing doubt
Last updated on .From the section Motorsport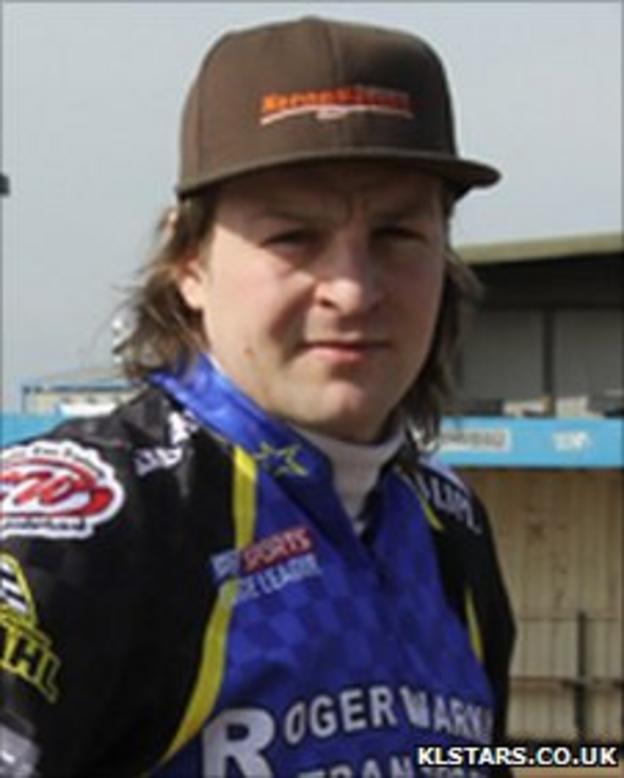 King's Lynn Stars number three Mads Korneliussen has admitted he had reservations about his partnership with Olly Allen.
The duo have averaged over seven points per meeting each in their first season riding together.
And Korneliussen told BBC Radio Norfolk the 28-year-old has surprised him.
"I thought that Niels [Kristian Iversen] and Kenneth [Bjerre] were going to do a good job, I was worried about me and Olly," he said
"Luckily enough we're scoring the points and Olly is doing a really good job as well.
"I was a bit worried about Olly coming up from the Premier League but he's really a lot better rider this year than he was last year, I'm really pleased for him.
"And we've got some really good doubling-up riders that are banging in the points that really helps."
After an eight-year absence the Stars have made an instant impression back in the Elite League.
A 48-45 win at leaders Eastbourne last weekend turned some heads and put them third in the table.
"At other clubs it's only management who think they can get into the play-offs," 27-year-old Dane Korneliussen, who is nursing a knee injury, explained.
"But we've got some riders who really believe in it, that's the big difference.
"Before the season started nobody put us up there and I think that helped take the pressure off and we're enjoying being on a roll."