Hemsley hails Mathieu Tresarrieu impact at Leicester
Last updated on .From the section Motorsport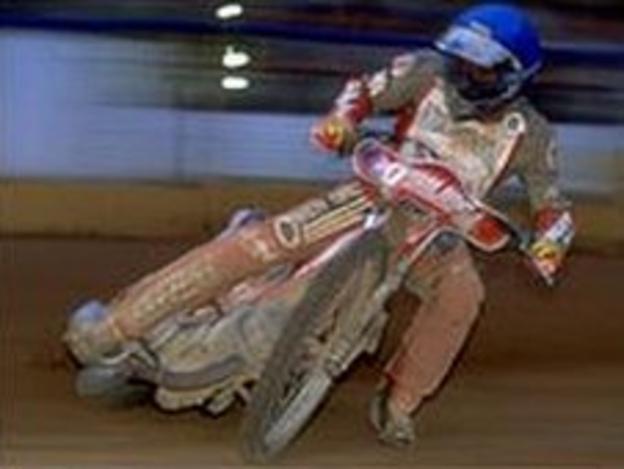 Leicester Lions promoter David Hemsley is thrilled with the impact new signing Mathieu Tresarrieu made last weekend.
The Frenchman made his debut in the two-legged Premier League Knock-Out Cup competition against Glasgow on Saturday and Sunday.
Tresarrieu could not help his new side avoid a 96-84 aggregate defeat despite their 49-41 home win on Saturday.
But Hemsley said: "Mathieu made an immediate impact, and we can see he is going to be a very exciting rider."
Hemsley added: "He has a proven pedigree at this level, and the last time he raced in the Premier League for Redcar he returned an average of 7.50."
Leicester are next in action on Saturday, 21 May when they travel to face Berwick in the Premier League, with the return fixture at Beaumont Park the next day.