Berwick rider Hynek Stichauer faces extended lay-off
Last updated on .From the section Motorsport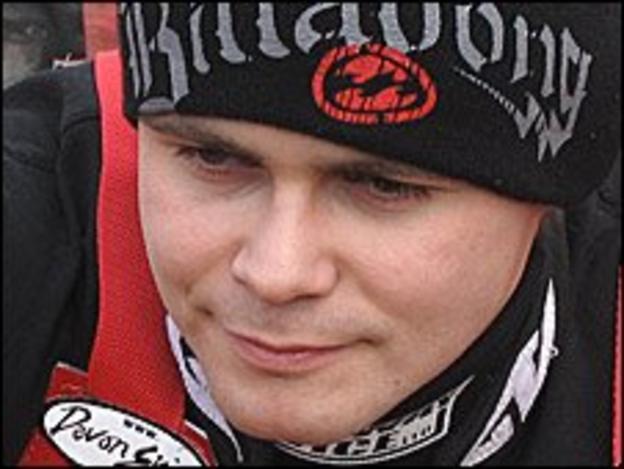 Berwick rider Hynek Stichauer has been ruled out until early June with ongoing shoulder problems picked up during the meeting against Scunthorpe in April.
The 23-year-old suffered a severely dislocated joint which has been slow to heal despite physiotherapy sessions.
"Hynek will have to wear a specially-designed shoulder brace every time he gets back on his bike," team boss Ian Rae said.
"This will be a permanent requirement until the end of the season."
Rae added: "He will have to go under the knife (at the end of the season) for an operation to make a permanent repair."
Czech rider Stichauer joined the club in January, and has Wolverhampton and Stoke among his former clubs.