Allan McNish in Steve McQueen dreamland at Le Mans
Last updated on .From the section Motorsport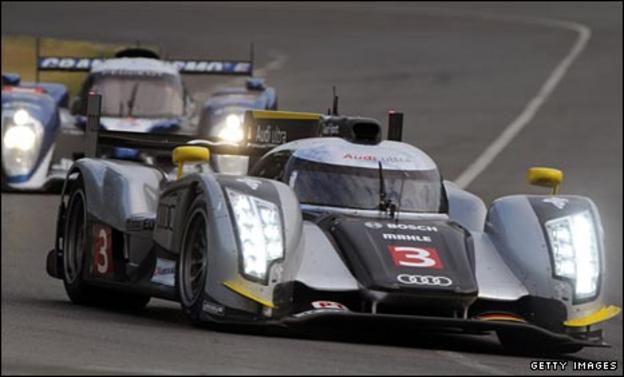 Allan McNish hopes not only to win his third Le Mans on Sunday but look as cool as Steve McQueen in doing so.
Audi will use closed-cockpit vehicles on the 40th anniversary of the "Le Mans" movie made famous by the star of the silver screen.
McNish, who this year celebrates 30 years in motorsport, said: "Visually, I've always liked the closed cars.
"That probably harks back to the Steve McQueen film era, when I thought they looked sexy."
Bitter rivals Peugeot have used closed-cockpit cars for the last few years.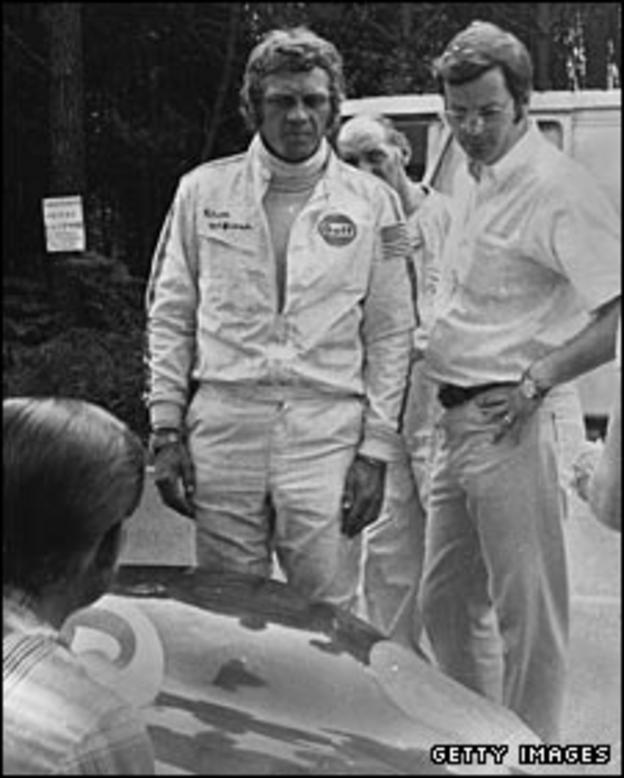 But it is the first time that Audi have done so for their three-car assault on the title since the German manufacturing giant began competing in the 24-hour event in 1999.
"You have to go by the stopwatch, of course, but for me I do go for the closed cars, just purely based on aesthetics," said McNish ahead of Saturday's 1400 BST start.
"I think they look like Le Mans cars, as in the Steve McQueen movie, when they should be a total prototype, something from a different age.
"They don't look like anything else out on track. They don't look like a Formula One car or a touring car.
"They look like something from the space age, like a space rocket. It's a pure performance vehicle."
The 41-year-old McNish feels the slogan from the Le Mans movie 'Racing is life: anything that happens before or after is just waiting', could not be more apt in his case.
"I'm sure that was a line made up in a bar which then made its way into the movie," said the Scot.
"For me, it will be 30 years in September since I started karting and, for the last 30 years, my life has always been about racing.
"For the first few years of my life, I probably was waiting to find out what I wanted to do, what I was good at, playing around at things.
"So maybe it is a true reflection of Allan McNish in a way."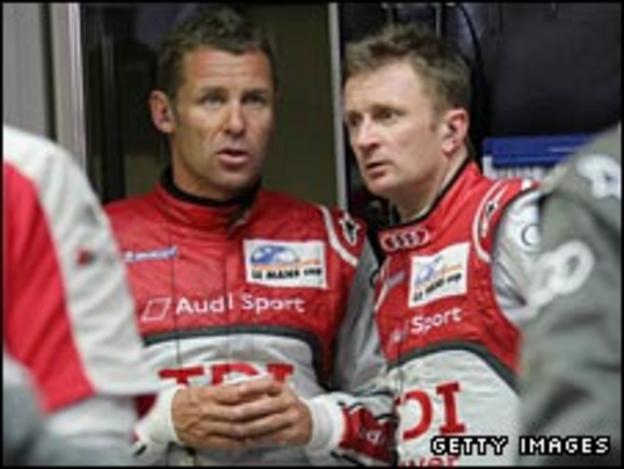 The desire to claim his Le Mans hat-trick is as strong now as it was when he first competed back in 1997, with his initial victory 13 years ago in a Porsche.
"I think our car is quick. We've made a big improvement in terms of the pure speed of the car and we've a driveable car, something we struggled with last year," said McNish.
"Last year, the car was quick on occasion, but it wasn't consistent and the aerodynamics now are much more stable - and, with the closed cockpit we've also efficiency, which is a big step forward."
McNish's co-drivers will again be Dindo Capello and Tom Kristensen, the latter the event record holder with eight wins in 14 starts at Circuit de la Sarthe.
However, the quality of opposition is again strong, not only from their two sister Audis but the trio of Peugeots, one of which has fellow Briton Anthony Davidson at the wheel.
"I would say we've the right capability to win, but I'm not naive enough - having won a couple but also having lost a few when we've been leading - to say we're going to win," added McNish.
"However, we have the right car and team to be able to do it."