Formula Renault driver Alice Powell faces financial woe
Last updated on .From the section Motorsport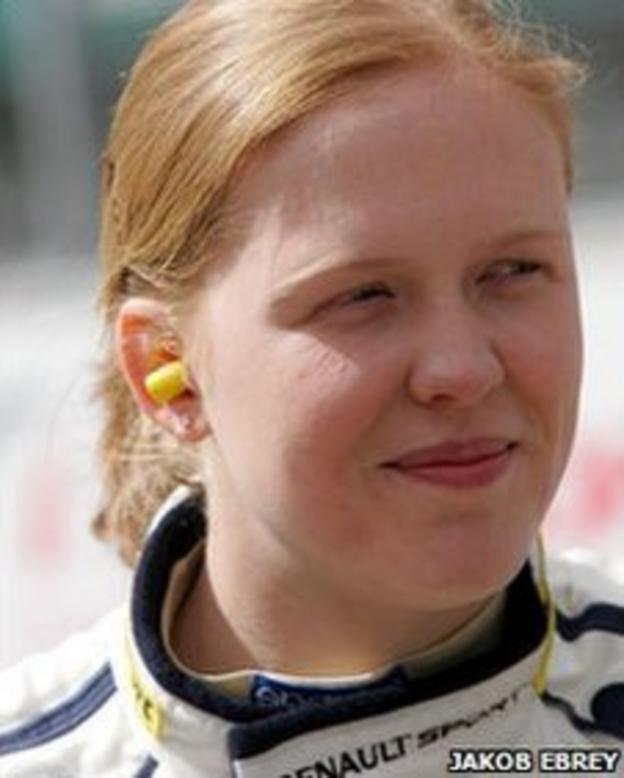 Formula Renault driver Alice Powell admits she is worried her team do not have enough funding to complete the Championship season.
Powell, who is 10th in the rankings, says she will use the summer break to attract more sponsorship deals.
"It's 50/50 at the minute and we have the break now to get funding from somewhere so we can hopefully finish the year," Powell, 18, told BBC Oxford.
"I hope to get some money and the team know I'm working hard to get sponsors."
The Manor Competition racer failed to win points at Croft on Sunday after finishing 10th in her first race and crashing out in the second.
Powell fears that her inconsistent form will prevent her from attracting new sponsors.
"It does make it harder to raise sponsorship because obviously people want results," she said.
"A podium finish was definitely on the cards [at Croft] so I'm absolutely gutted, it was such a disappointing weekend for us.
"I know Manor Competition are working really hard as well and so are my sponsors and I want to get good results for my team because they work incredibly hard."