Isle of Wight Islanders promoter targets play-off spot
Last updated on .From the section Motorsport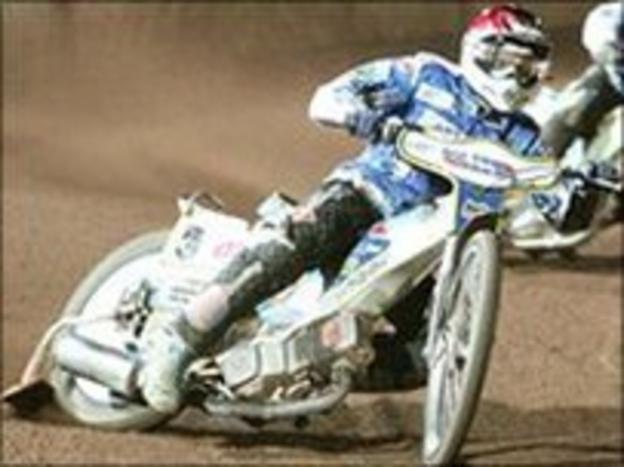 Isle of Wight Islanders promoter Chris Hunt is optimistic his side can secure a National League play-off place despite their poor start to the season.
Islanders sit five places below the play-offs in ninth having lost three of their opening five meetings this term.
"Play-offs are still our goal, if we keep winning at home we'll reach our target," he told BBC Radio Solent.
"We're determined to do it and if we stay lucky and injury-free then I don't see any reason why we can't do it."
Islanders have suffered an injury crisis already this season after Poole loanee John Resch broke his thigh bone last month and Tom Hill plus Luke Chessell suffered minor injuries.
Resch has been ruled out for rest of the season while Chessel is expected to return for the home fixture against King's Lynn on Tuesday.
"It's difficult and we've suffered heavily from injuries, but we're starting to build our team again now," said Hunt.
"John is a big blow to us, he's only 18 years old and he was turning into a promising speedway rider.
"He started the season scoring double figures and he was almost our secret weapon, so it's a big blow to lose him."