Birmingham Brummies Hans Andersen bid thwarted
Last updated on .From the section Motorsport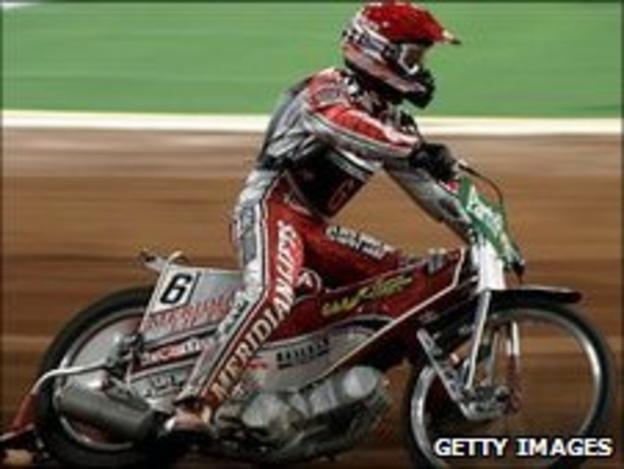 Birmingham Brummies' bid to sign Hans Andersen as a potential replacement for number one Krsysztof Kasprzak has been refused by Peterborough Panthers.
Andersen was riding for Coventry in 2011 but although they were happy to let the Dane go he is a Panthers asset.
"There's no way I can fit him into my team now," Brummies Boss Graham Drury told BBC WM.
"Peterborough flatly refused permission to speak to Hans because they said he may figure in their plans."
Drury now says he will have to move on and try to coax out-of-sorts Kasprzak back in to form.
"The best avenue that's open to us if for him to regain the form we all know he's capable of," he said.
"He's had some really good news that he's been selected to represent Poland in the world team cup, they are the favourites and I'm just hoping that vote of confidence will be reflected in his scoring."
Dury admits he has tried everything to improve Kasprzak's performances and, although they have had some frank conversations, their relationship is not strained.
"Some riders perform better with a rod of iron and others perform better if you put your arm around them and encourage them and I've tried both avenues with Krsysztof," he said.
"There's never going to be a fear of me and him falling out because he knows what's expected of him - he doesn't need me or the supporters to tell him he's not coming up with the goods.
"He realises he's letting himself down, the fans down and the management as well but I cannot help but admire the effort he is putting in."