Simon Andrews to miss out on Ulster Grand Prix debut
Last updated on .From the section Motorsport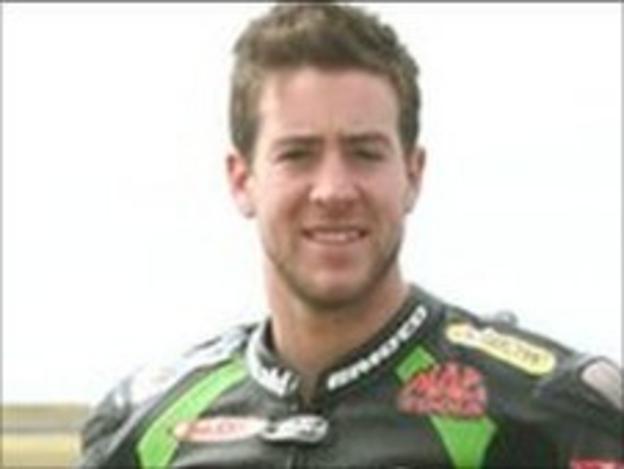 British Superbike star Simon Andrews will miss out on making his debut at the Ulster Grand Prix after suffering leg fractures in a crash at Snetterton.
Andrews has undergone surgery, with further operations to follow, after spectacularly coming off his Kawasaki on lap eight of Sunday's second race.
Andrews was the fastest newcomer at this year's Isle of Man TT, lapping at over 125mph in the Senior TT.
The Evesham rider also made an impressive North West 200 debut in May.
He has also competed at the Macau Grand Prix road circuit.
The 26-year-old underwent an operation to clean out the injured area and to place an external frame on to stabilise the lower leg fractures, the official British Superbike.com website said on Monday.
The next step is for reconstructive surgery later this week to replace approximately four inches of missing shin bone with bone from his hip followed by plastic surgery to cover up the wound.
The surgeons are confident of a full recovery and have already put fixator pins on the bone so a cage can be attached as soon as the operation is done.
There are no major problems with circulation, with the PR Kawasaki rider having feeling and movement in his toes.