No pressure on Poole Pirates insists Neil Middleditch
Last updated on .From the section Motorsport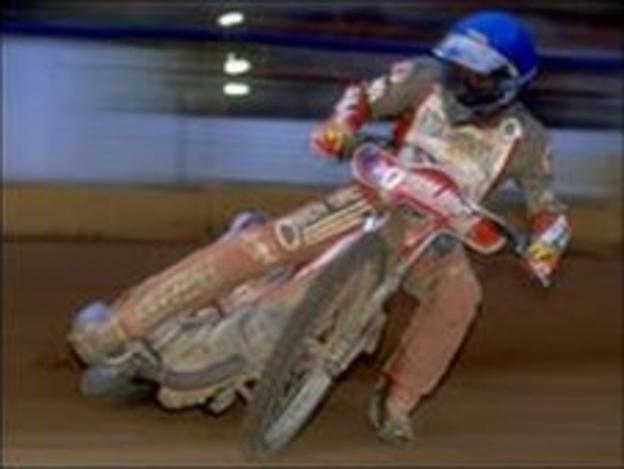 Poole Pirates boss Neil Middleditch says there is no extra pressure on his team as they stand six points clear at the top of the Elite League table.
Poole, who finished top of the league last year, have won 11 out of their 16 meetings this term.
"We don't feel pressure at all, the riders are just taking it meeting by meeting," he told BBC Radio Solent.
"It's good to lead from the front and for people to fear us so hopefully in the play-offs we keep the same form."
Despite enjoying a strong season last year, Pirates suffered a disappointing end to the campaign, losing the Elite League final 101-79 to the Coventry Bees.
"We just fell apart at the final hardle last year and we don't want to make the same mistakes this year, we've just got to keep the momentum going up into the final," he said.
"The first leg at Coventry the track was badly affected by the weather, which caught us off guard a little bit and we couldn't then make up the deficit when we returned to Wimborne Road."