Stoke Potters victorious on National League return
Last updated on .From the section Motorsport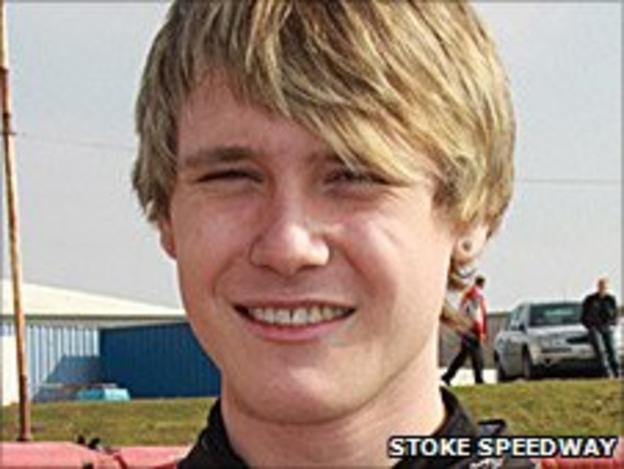 Stoke Potters ended their six-week break from National League action with a comfortable 21-point victory over King's Lynn Stars at Loomer Road.
The Potters were never in trouble after taking a 16-8 lead after four heats.
Jaimie Pickard top-scored with 11 points, while 10 points each from James Sarjeant and skipper Tony Atkin were enough to complete a 57-36 win.
"I'm sure that other clubs will be taking note of our scores," said Stoke manager Malcolm Vasey.
"We needed that win to keep us in touch with the teams above us.
"I know we have quite a few matches in hand but we don't want them running away from us.
"With the new averages coming into force, James Sarjeant will be moving up to the main body of the team and Gareth Isherwood will be dropping down to reserve."