William Dunlop takes three wins at Kells races
Last updated on .From the section Motorsport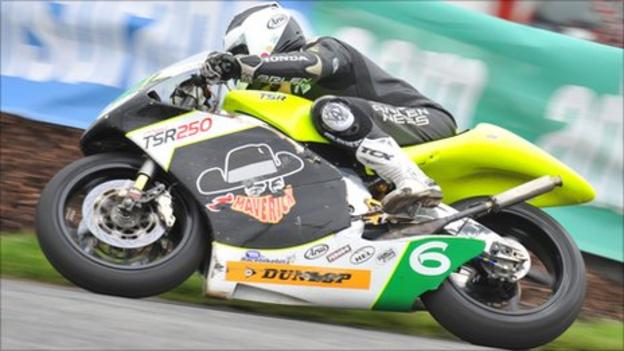 William Dunlop secured three victories at the Kells road races in County Meath on Sunday.
The Ballymoney rider won the 600 race ahead of brother Michael and Australian Cameron Donald to add to his 125 and 250 wins.
Michael Dunlop won the Open race with William Dunlop second and Donald third.
The three riders again occupied the podium for the Grand Final, won by Donald with Michael Dunlop coming in second and William Dunlop third.
Paul Robinson and William Cowden were behind William Dunlop in the 125 race while he was followed in by Ian Morrell and Davy Morgan in the 250s.
Michael Sweeney won the Supertwins from John Burrows and Andy Farrell.