Speedway: Doolan puzzled by Ipswich Witches slump
Last updated on .From the section Motorsport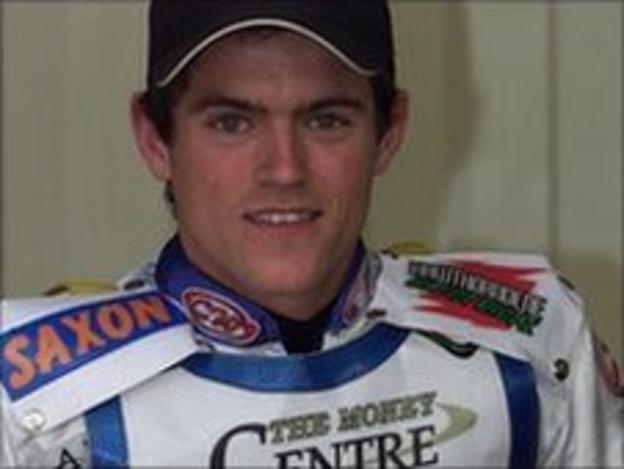 Ipswich Witches captain Kevin Doolan has said he is at a loss to explain his side's dismal run of form.
The Suffolk outfit were undone on their own track on Thursday, losing to Newport Wasps 48-42 in the first leg of their Knock Out Cup semi-final.
It is a result that means the Witches have lost four times and drawn once in their last five outings.
"I can't really pinpoint why we're so inconsistent," 30-year-old Doolan told BBC Radio Suffolk.
"We can do the job for eight or 10 races of the meeting, but we seem to lose out in the other five.
"It's disappointing but we've got to knuckle down and do the work and come back stronger.
"But we're running out of time and race meetings."
The Witches, one of the pre-season favourites for the Premier League title, have to look back to 23 June for their last victory, a narrow 47-44 win over Glasgow.
They will need to overturn a six-point deficit in Saturday's KO Cup second leg to beat the Wasps into the final.
"I have to say it's going to be hard down there," admitted Australian Doolan.
"When we beat them earlier in the season they were on a low, we're by no means on the low they were on, but we're struggling to do a job against the bigger teams."