Tim Webster crash mars Stoke win over Isle of Wight
Last updated on .From the section Motorsport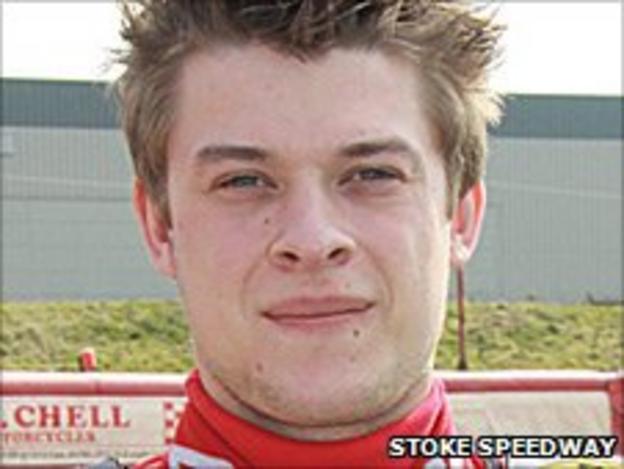 Stoke Potters defeated the Isle of Wight 61-34 in the National League at Loomer Road on Saturday.
However, the meeting was marred by a nasty collision between Stoke's Tim Webster and the Islanders' Rob Smith.
The riders needed medical attention following the crash in heat seven and both were later released from hospital.
Simon Lambert (15 points) and James Sarjeant (14) were the star performers for the Potters, who raced to a comfortable victory.
"Unfortunately we lost Tim Webster and they lost Rob Smith, but it's speedway and these things do happen," said Stoke skipper Tony Atkin.
"We all hope that both are back on the track soon, which I'm sure they will be.
"Either side of the delay, I thought we had a good meeting and rode well.
"The next two meetings are make or break for us, with Dudley here next Saturday and then Mildenhall next Sunday.
"We've been chasing clubs above us with matches in hand and have remained off the radar a little, but teams will be sitting up and taking notice."