Stoke Potters climb to top of National League
Last updated on .From the section Motorsport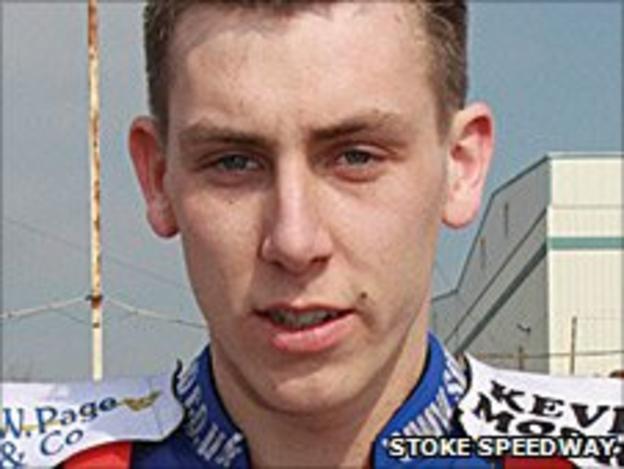 Stoke Potters are the new leaders of the National League after a convincing 61-34 victory over Dudley Heathens at Loomer Road on Saturday.
Number one rider Simon Lambert scored 15 points for the Potters, who will look to extend their unbeaten run to six meetings at Mildenhall on Sunday.
"I'm really pleased to have got the victory and gone top of the league," said Stoke team manager Malcolm Vasey.
"I hope the lads savour the feeling of being top of the table."
Stoke will again be without Tim Webster at Mildenhall, who is still recovering from the injuries he sustained in a crash suffered against the Isle of Wight on 6 August.