Ex-Coventry captain Edward Kennett gets six-month ban
Last updated on .From the section Motorsport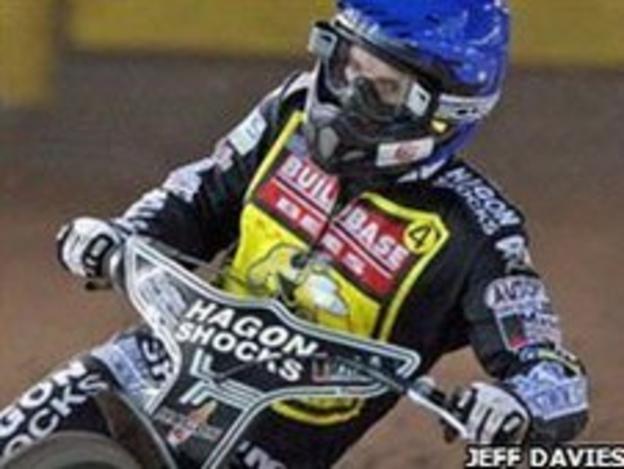 Former Coventry Bees captain Edward Kennett has been handed a six-month worldwide ban from racing after being caught riding with an illegal silencer.
The incident occurred during the Bees meeting at Lakeside on 6 August, where Kennett picked up a 15-point maximum.
The Team GB international was handed a 12-month suspension, with the second six months suspended, and fined £2,500.
Kennett will now be unable to participate in the rest of this season, but is free to start the 2012 campaign.
The 24-year-old denied any knowledge of the doctored silencer, but pleaded guilty to the offence in a Speedway Control Bureau Disciplinary Court on Tuesday.
In a statement, the SCB remarked: "An examination of the said silencer had conclusively shown that a row of some 24 holes had been drilled out from 3mm to 6mm."
This would have allowed the exhaust gases from the bike to escape more effectively, improving the performance of his bike.
The former British Under-21 champion resigned from Coventry last week following the allegations.
Kennett has the right to appeal the length of his ban in an ACU Final Tribunal of Appeal.